Skip to content
Skip to main menu
Experiential Travel – Tips to Make Your Clients Holiday Inspiring – How moonstride can Help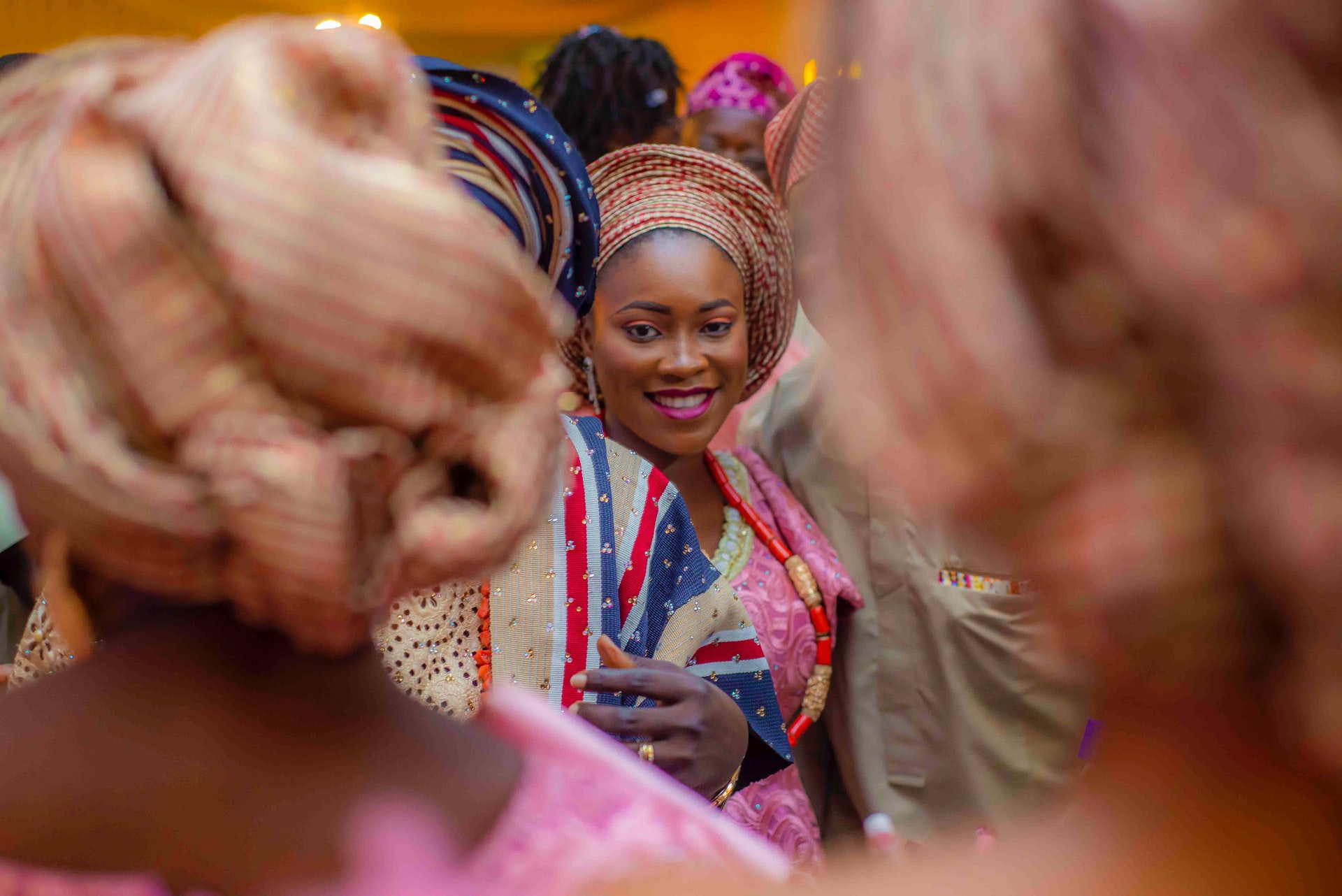 Travel is said to be the one thing we buy that makes us wealthy and healthy. The simple act of packing and setting foot in another country, culture, or society is an essential remedy for combating prejudice, ignorance, or narrow-mindedness. Giving your clients an amazing travel experience is something they will never forget, which is why we are going to tell you about some recommendations for travel agents, tour operators, and DMCs when planning a special and unique trip today, as well as how a travel management software like moonstride can help you achieve this goal.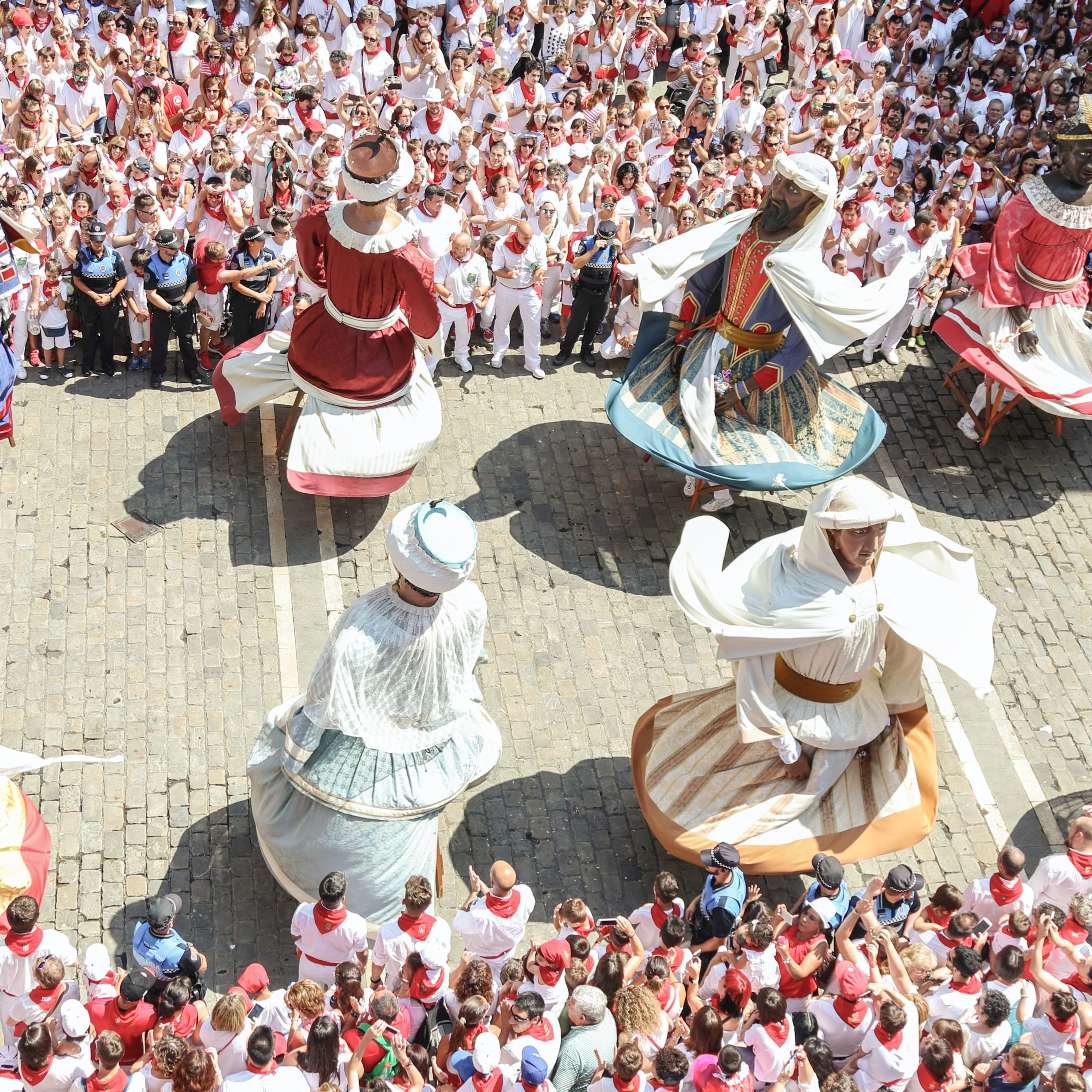 Design an enriching experience for your customers
We learn to appreciate a culture when we get to know it and live with it, even if it is only for a few days on a vacation. A more educated visitor has a favourable influence on the location they visit, resulting in global economic, social, and environmental benefits. People were yearning for different cultural experiences from their homes when lockdowns and restrictions were implemented during the coronavirus epidemic, at a period when the tourist sector was immobilised. In this sense, culture became the embers that fuelled the smouldering flames of an industry on the verge of collapse.
UNWTO claims in their UNWTO Inclusive Recovery Guide that "the ability to virtually access and enjoy culture serves a sense of comfort, as well as a source of inspiration for the travel of tomorrow."  Culture becomes, then, the hook that manages to reawaken interest in escaping to discover other societies. While cities were prioritised when it came to pursuing these experiences, the restrictions also drove a search for rural areas – with less crowds and fresh air – that helped in the development of local culture.
Culture, "a source of inspiration for the travel of tomorrow"
In this regard, the UNWTO emphasises that we should take advantage of the current situation to transform the sector into a more sustainable industry: "The global pause in travel has created an opportunity to move away from unsustainable practises of the past, towards more resilient, inclusive, and resource-efficient models that contribute to the Sustainable Development Goals (SDGs)." Cultural tourism has a vital role to play in encouraging sustainable and equitable economic growth, inspiring innovation, and offering benefits and empowerment for everyone in the framework of the International Year of Creative Economy for Sustainable Development 2021.
What can you do?
The inevitable question that arises in the minds of travel agents, tour operators, and DMCs is, "And what can I do?" The UNWTO makes some recommendations to develop a robust cultural tourism industry that supports sustainable practices and enhances tourists and communities.
We will share some of the practices that have been proposed to create an enjoyable holiday for your customers while also being mindful of the environment and communities.
Encourage your customers to rediscover their culture by supporting domestic tourism.
We've seen in previous articles how crucial domestic tourism is to our sector. Promoting national tourism is a fantastic way to help travellers rediscover the treasures of their own culture and reconnect with local people. Make travel experiences that encourage visitors to reconnect with their own cultures and traditions.
Make a point of emphasising the importance of culture in your tours.
In designing your excursions and itineraries, emphasise the importance of culture. Offer cultural products and experiences to your clients, bring these traditions closer to them, and utilise them as a marketing technique to separate yourself from your competitors.
Employ people from the area
The development of jobs in numerous locations aids the expansion of local economies. Ensure that earnings stay in the pockets of individuals who help to make tourist destinations a terrific location to promote to your consumers.
Protect natural heritage and biodiversity in cultural tourist destinations.
When it comes to maintaining cultural tourism and giving tourists an enjoyable experience, it's also important to remember to care for and respect the environment. After all, nature is the setting in which indigenous cultures create their various practices. Protecting nature entails keeping an eye on these traditions.
Educate tourists on the need of being respectful of both natural and cultural values.
Respect for what surrounds us is a crucial task, if we wish to improve the relationship between tourism and culture. Educating tourists on the need of protecting natural areas and other properties is another strategy to promote responsible and low-impact tourism while improving the visitor experience.
moonstride is here to help
To focus your efforts on building responsible tourism practices, your organisation must have a framework in place that allows you to devote time to developing these long-term goals. A travel CRM is a key tool for achieving these objectives: the time you save on maintaining customer data, making business decisions, and enhancing customer service can be used to build practices that encourage enriching cultural tourism for your travellers.
As a result, a travel CRM software like moonstride offers various benefits in store for you that will help you plan your time and productivity, making sustainable and cultural habits a piece of cake! Let's look at some of our platform's features that will help you save time and boost your productivity.
Dashboard
It is your company's control panel. The Dashboard will help you realise how your business is performing, what future decisions to make, and what active enquiries, quotes, and bookings are at a glance. Furthermore, alerts and notifications will be available with a single click.
Email Centralisation
Because of the centralised communication capabilities of moonstride, the complete team will be able to access email from the same platform. This allows you to be immediately aware of tasks, alerts, and decisions that must be taken, as well as serve your clients swiftly. Furthermore, you may easily send unique emails with your brand.
Enquiry system
With our comprehensive enquiry system, you will have all of the information your team requires in the palm of your hand: date, holiday type, currency, and passenger count are just a few of the facts available with a single click. You can also upload an agent's profile on the platform and add it to the details automatically. On the other hand, our platform allows you to assign an inquiry to a team member: this enables you to effectively distribute tasks among your workers.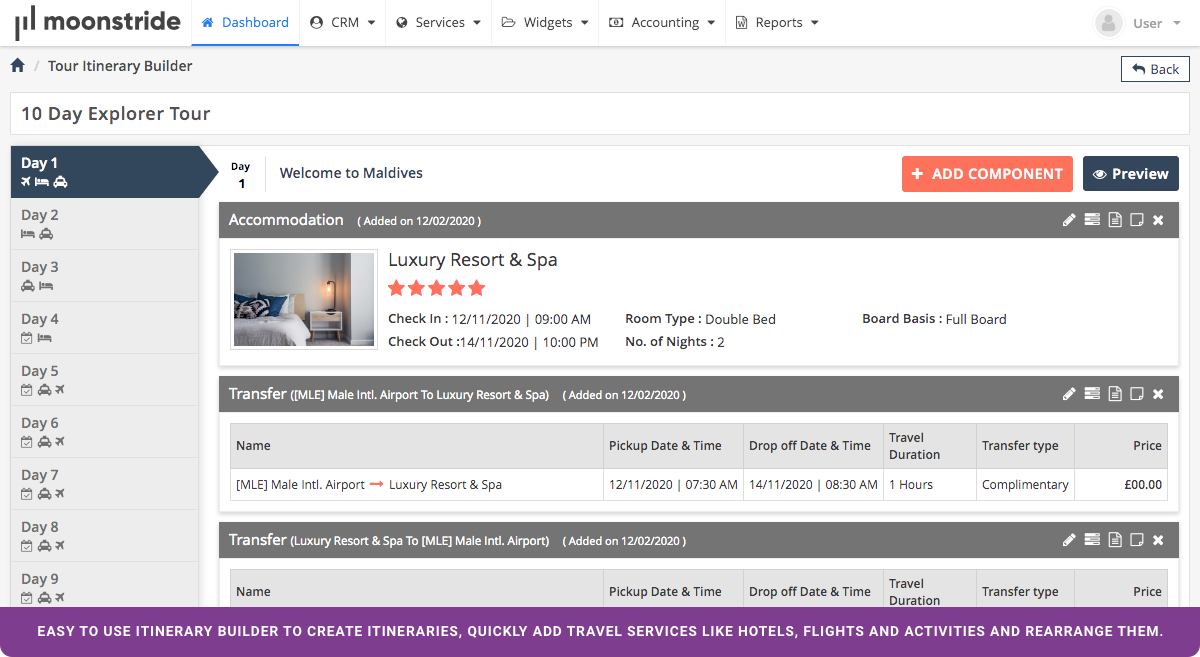 Tour itinerary builder
Use our tour builder to let your creativity run wild and demonstrate the importance of culture. You can create each day of your client's itinerary using our system, including timetables, flights, hotels, transportation, and activities. Also, with the designs we've put together, you'll be able to show them each stage of their journey with photographs and explanations that will make them fall in love!
Task Management
Last but not least, we'd like to emphasise the task management feature as one of moonstride's benefits for saving time and increasing efficiency. Organise and prioritise your various projects, as well as keep track of the progress, to achieve your objectives swiftly and efficiently.
Thanks to moonstride, you'll have more time to develop more mindful practises
If you want to learn more, don't hesitate to schedule a call with our team to explore how moonstride may benefit your company. You may also get a free demo to test out its features.