Skip to content
Skip to main menu
Beautiful Travel Itineraries: How to Make it with moonstride CRM
Creating itineraries has evolved from a chore to a fun and creative activity... thanks to CRMs like moonstride.
Let's be clear. Long before the arrival of technology in our lives, planning a trip was a real pain. Coordination of flight dates with hotel reservations; distribution of activities – without becoming exhausted or bored on any of the days… doing all this by hand was a complete maze.
If I told my father right now that you can have everything ready with a single click, he wouldn't believe me.
Yet, that's the truth.
Welcome to 2022, where travel CRM like moonstride are here to make your work smooth, easy, and simple. Our software for tour operators comes with a Tour Itinerary Builder that will make your office days shine. And the smiles of your clients.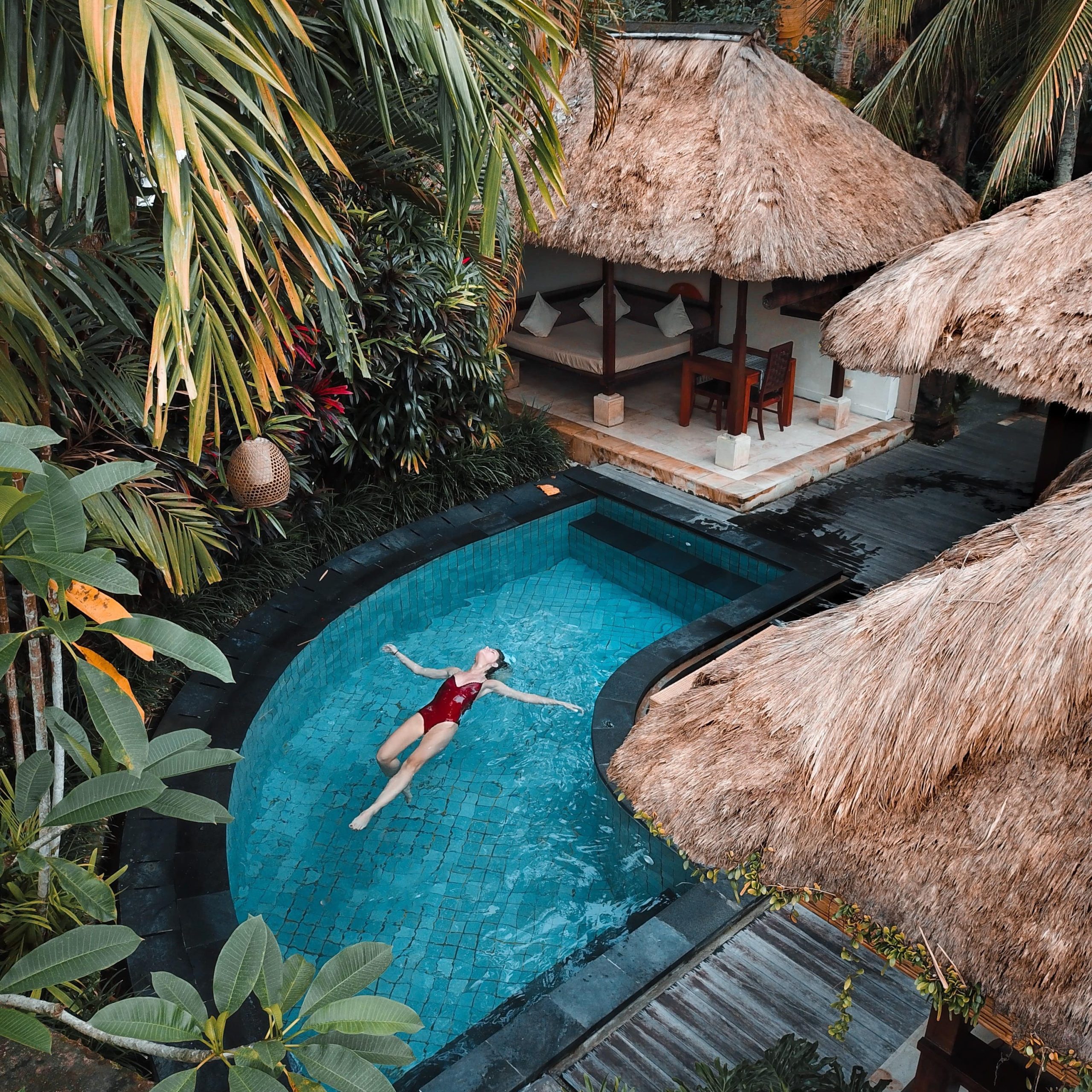 Start creating stunning itineraries now
The idea behind moonstride is to make your work as efficient as possible. This means you'll sell more vacations and respond to your customers' needs faster. To achieve this, we must provide you with the necessary tools. Our Tour Itinerary Builder is one of them.
We know that itineraries are the essence of travel. The pillars that hold up a tour. Creating an itinerary in minutes is thus a step that every travel company must take and that's exactly what our travel management software does.
"Make beautiful itineraries to meet
your customers' vacation dreams"
Let me be your guide today and show you how our travel itinerary builder works!
Features
Customised day-by-day itineraries.
Itinerary templates and predefined day-by-day packages are simple to set up.
Add flights, hotels, transfers, and activities, etc with a single click
Create professional itinerary documents.
You can share your itinerary with your customers via email, web links or as a PDF.
Mobile App – Customers can see their itinerary offline on their smartphones.
For tour groups, you can display the pricing per person.
Setup predefined packages.
Multi-language support
Benefits
Design your day-by-day plan with a click.
Display the relevant information (flight numbers, seats selected, hotel check-in / check-out time) in a clear way.
Create eye-catching itineraries by adding images and descriptions.
Include services like transfers, tours, activities…
Streamline your workflows and wow your customers!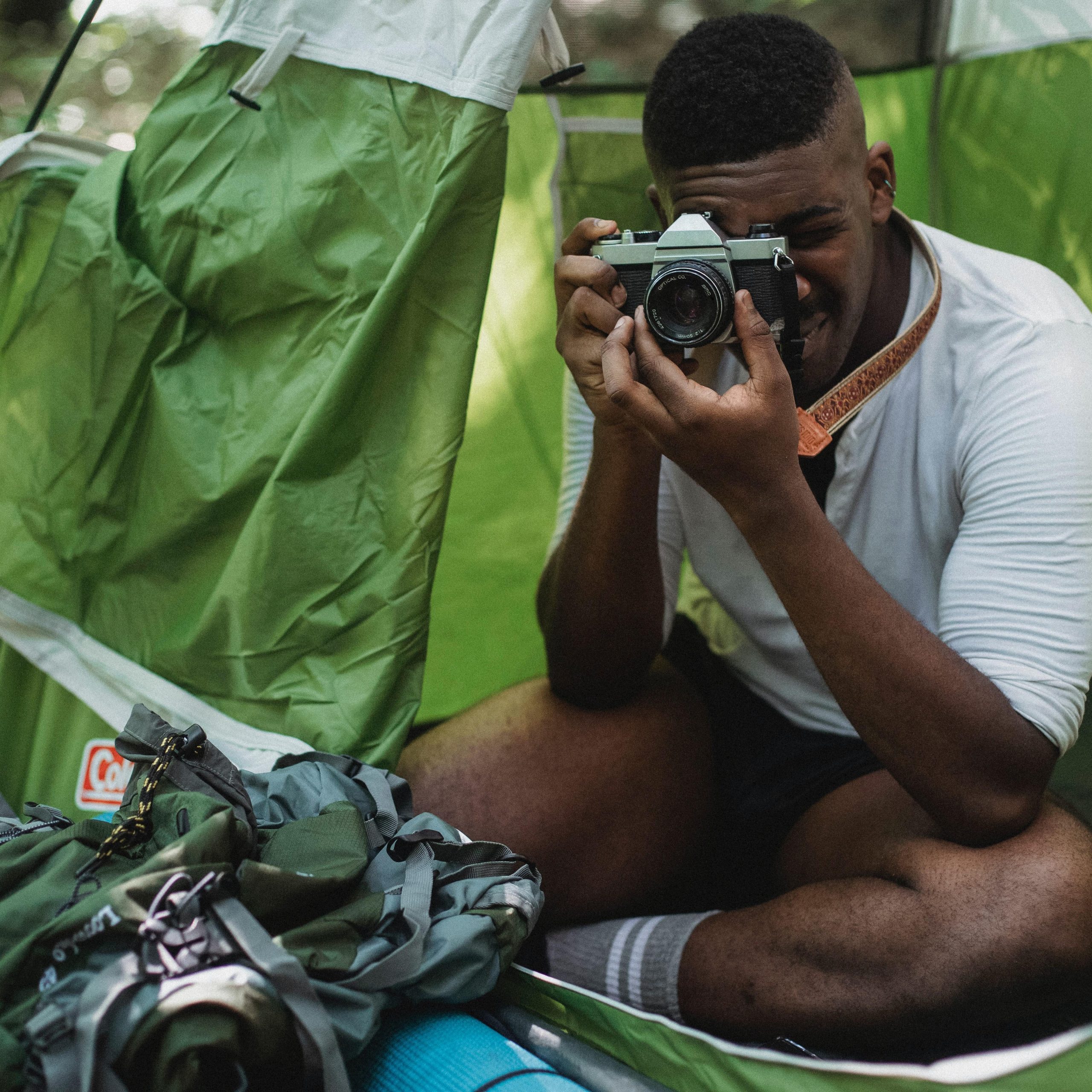 How it works – Quick Guide to use Tour Builder Itinerary
Now let's get to the important stuff. How do you use our travel itinerary maker?
Creating your itinerary will only take a few minutes. Thanks to our user-friendly interface, you can design your day-by-day itinerary without effort. It works for both single-centre and multi-centre trips.
1. When you click on the Tour Builder itinerary button, you'll see a pre-loaded itinerary. On the left, there is a column with the itinerary's number of days. You can specify the number of days you want your tour to last.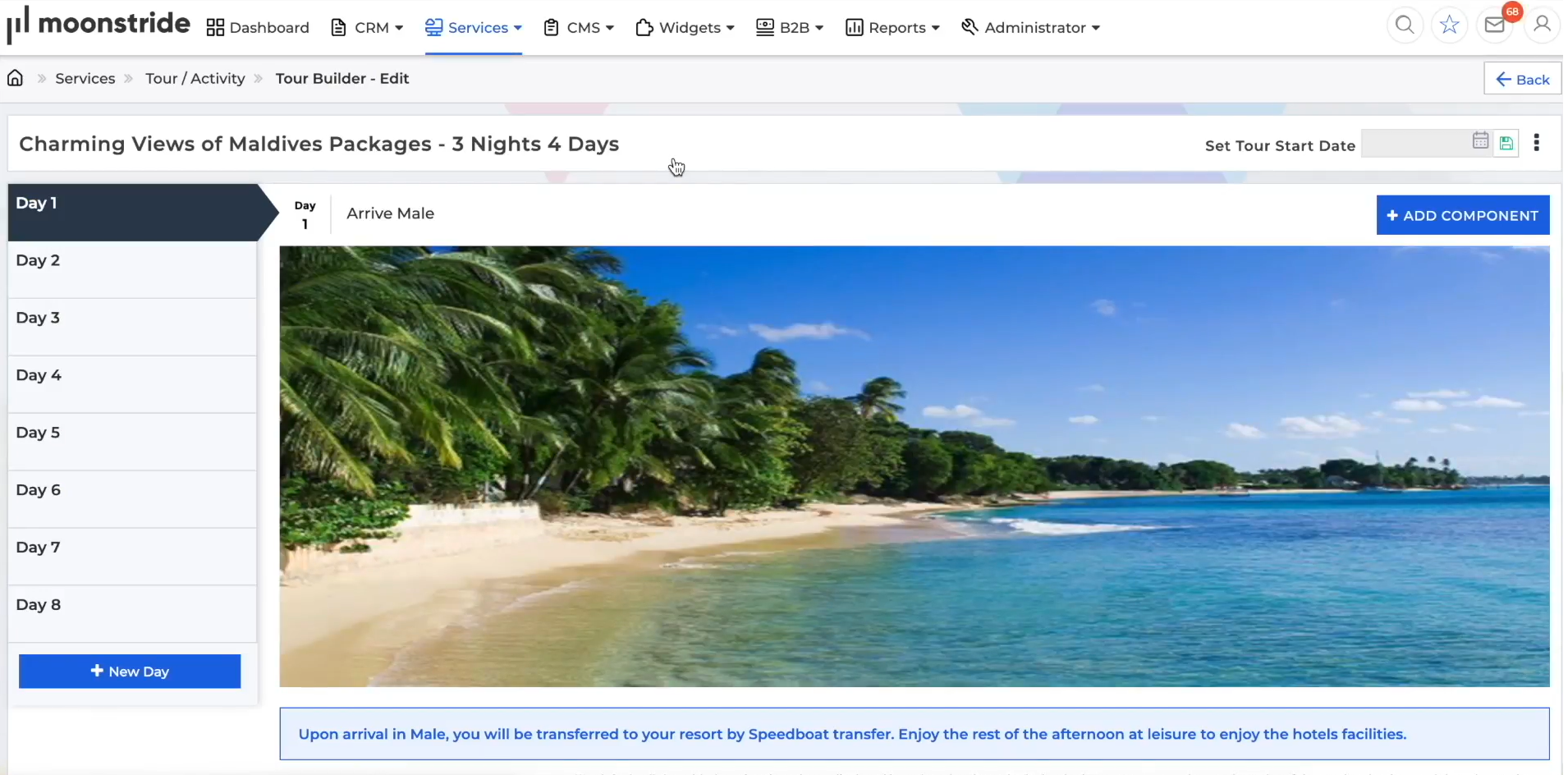 2. You can edit each day by clicking on it. Then you can add a title for the day, a location, an image, and a description. Be creative to impress your customers! Once you've finished editing, each day will appear on the tour resume.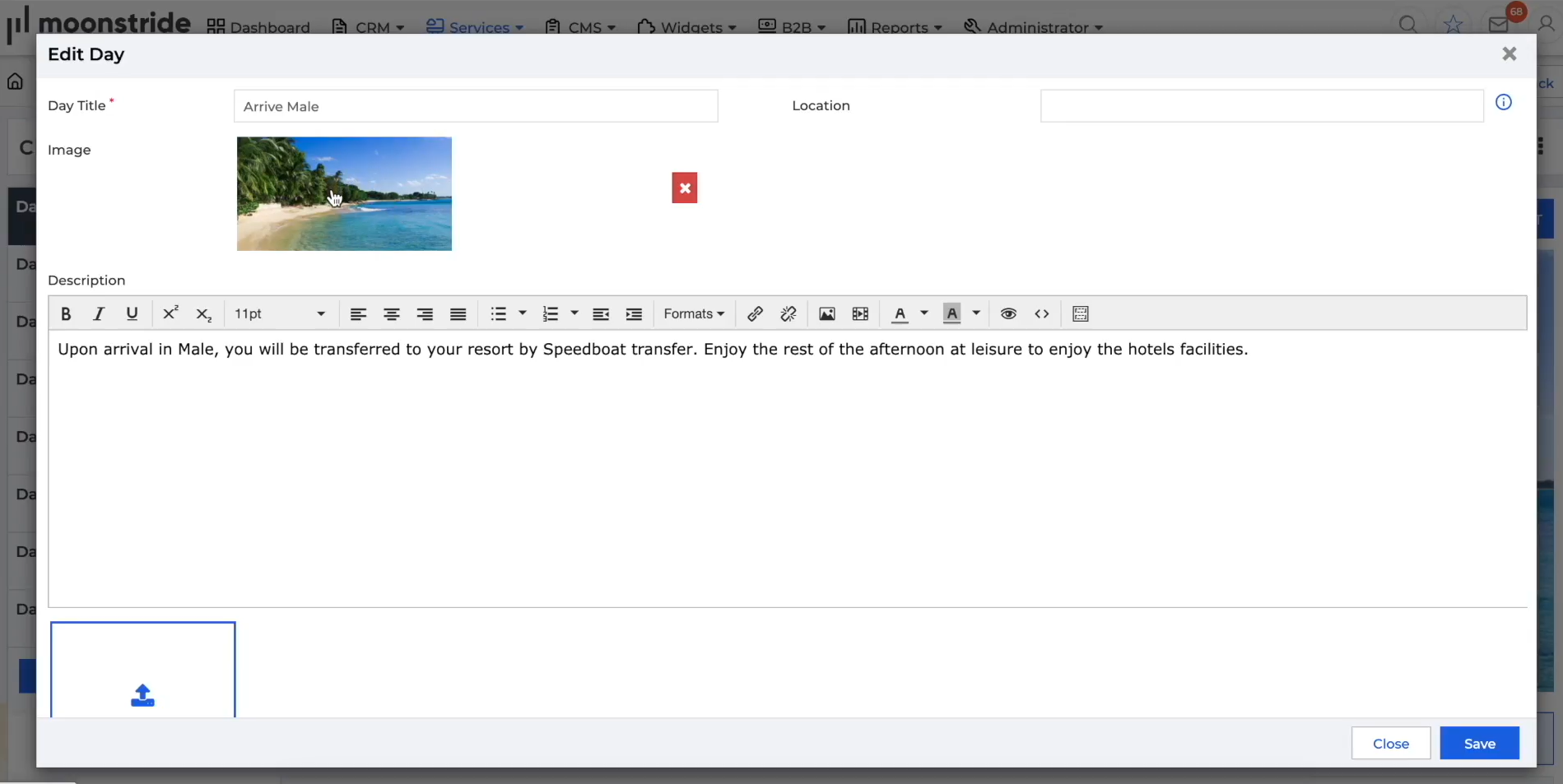 3. You can change the components for each day. All you have to do is click the "Add Component" button. You'll see a list of components drop down (flight, hotel, transfer, car hire, activity, add-ons.). You can add any service, define the fare type, and add any short description from here.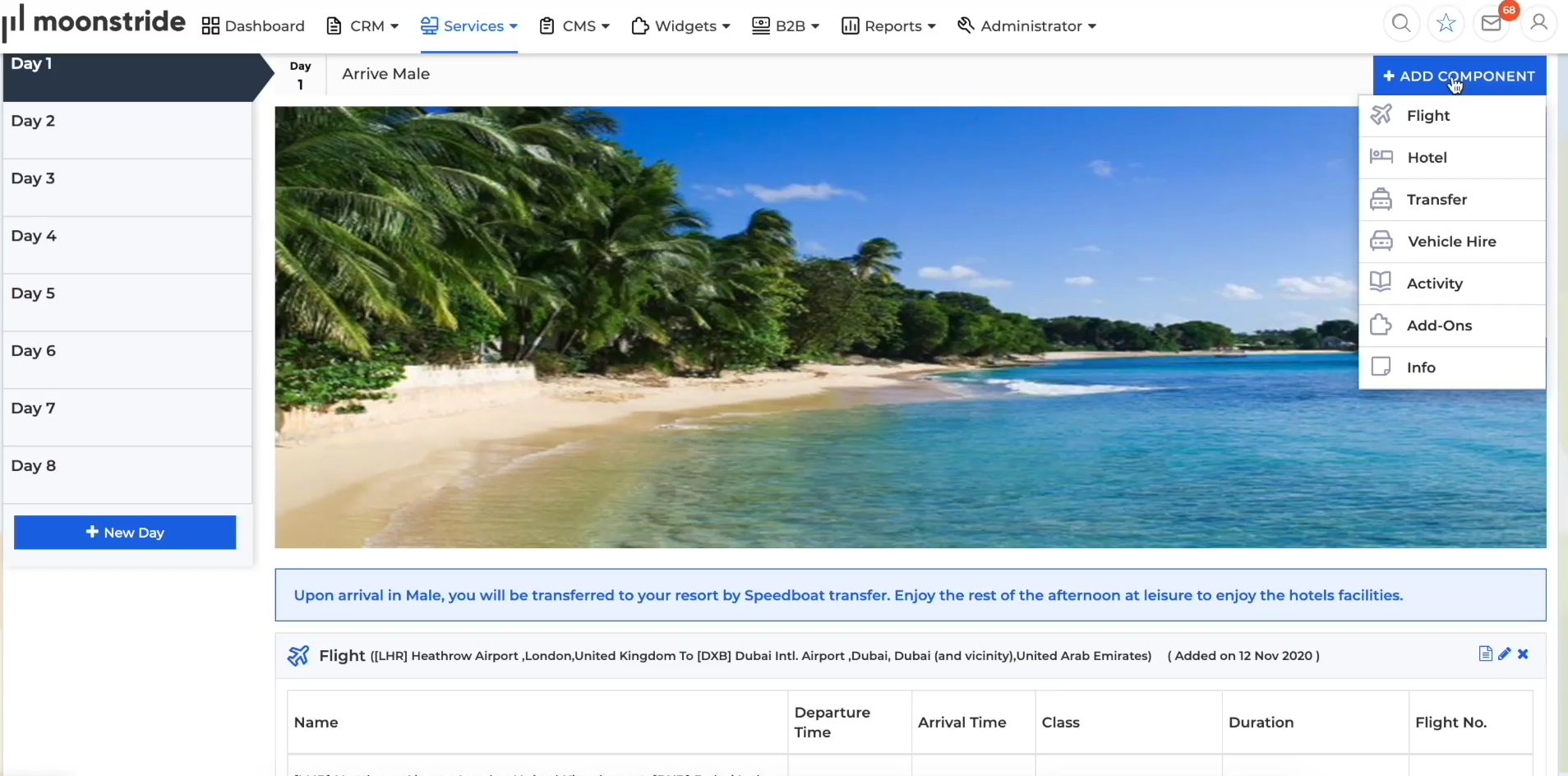 4. To add a transfer from the airport to the hotel, for example, select the Transfer button. It'll display a pop-up window where you can set up the details. When you click the Save button, this item will be added to the day you specify.
5. You can customise each element for each component you add to write any specific note.
6. You can also re-order each item by selecting it. Enjoy the flexibility in offering the information to your clients as you wish.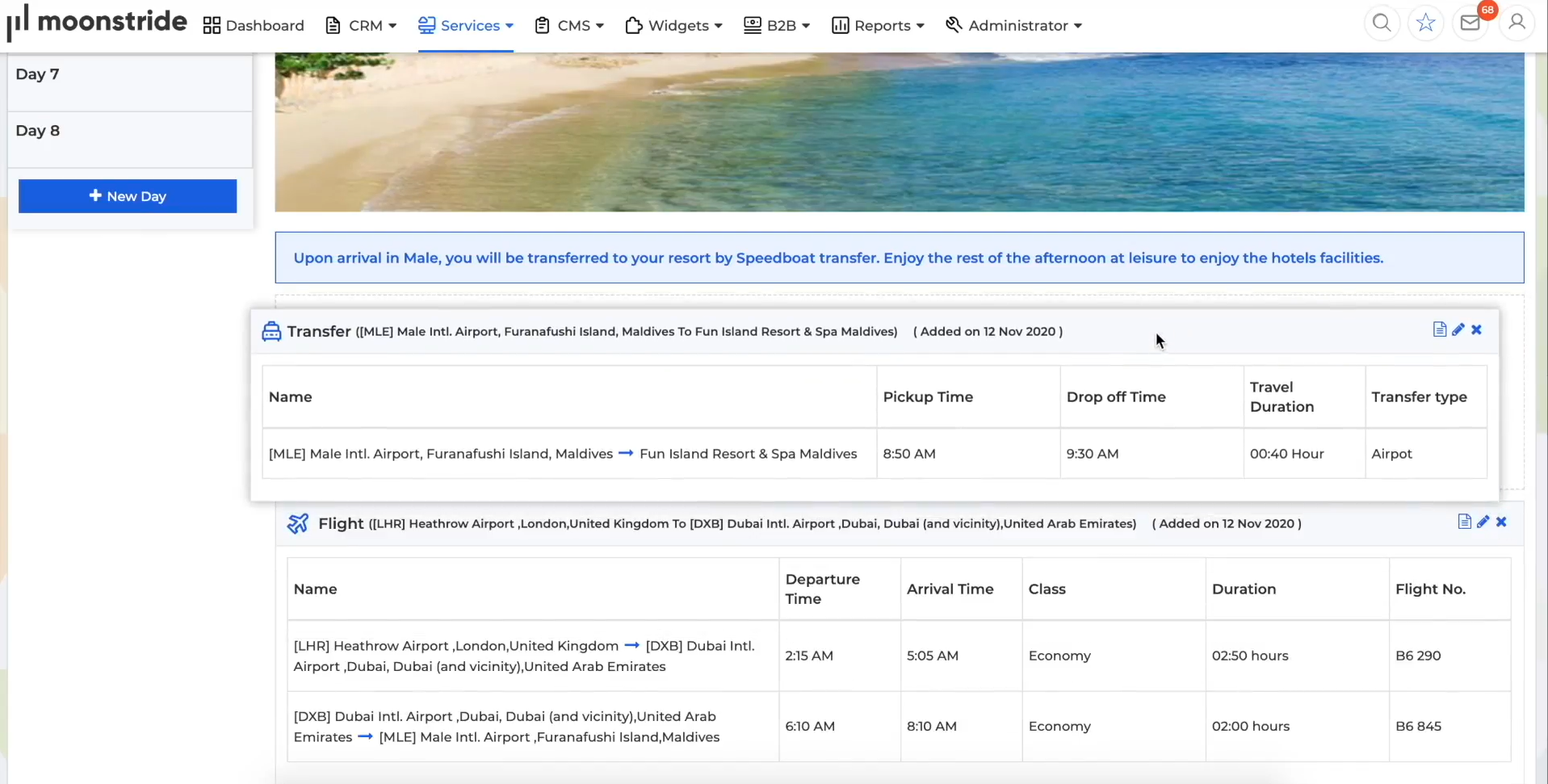 7. You can also use the X button to remove any elements from your itinerary that you no longer want to see.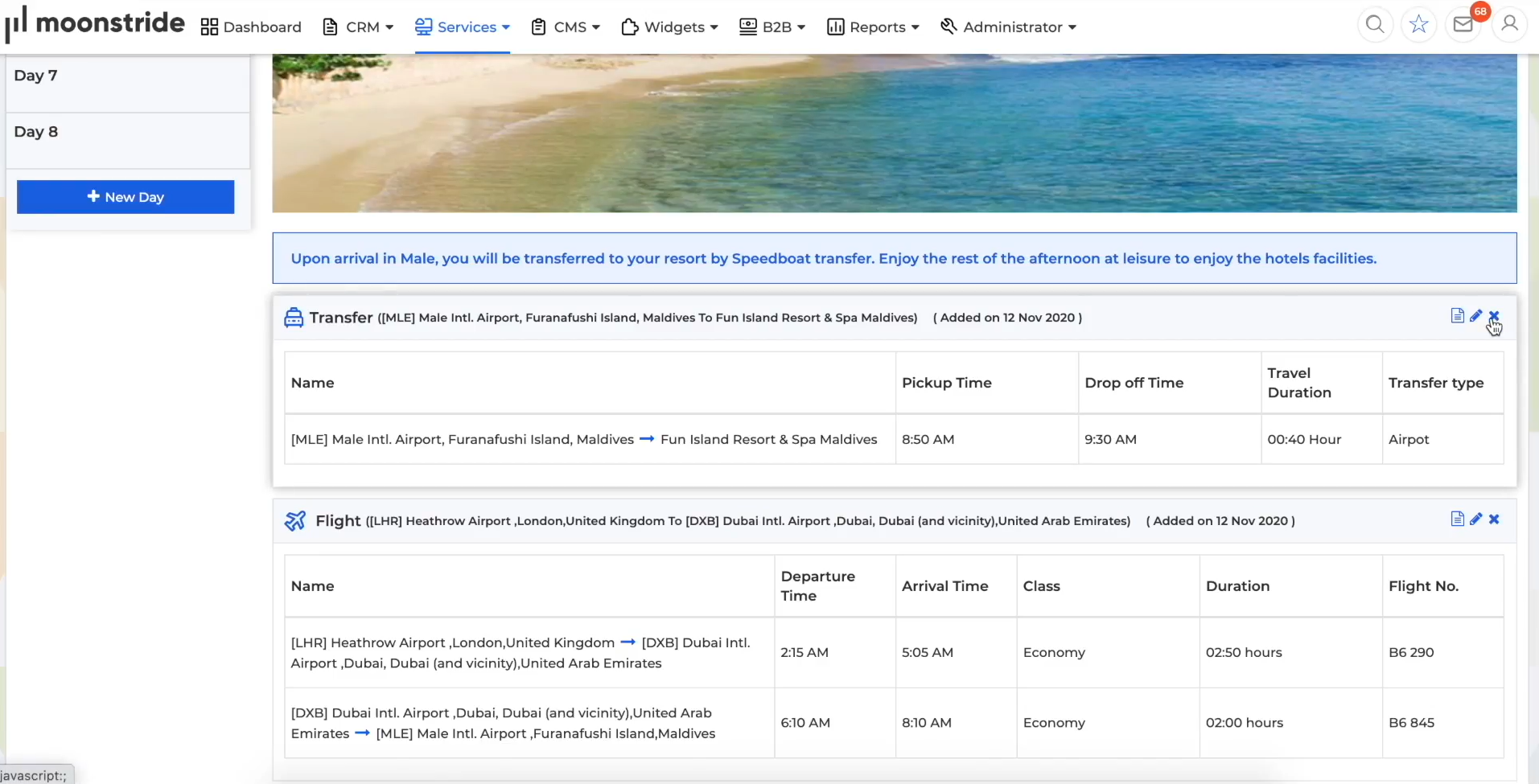 8. Once you're happy with your itinerary, simply press the Save button on the right. The itinerary will then appear in your list of itineraries.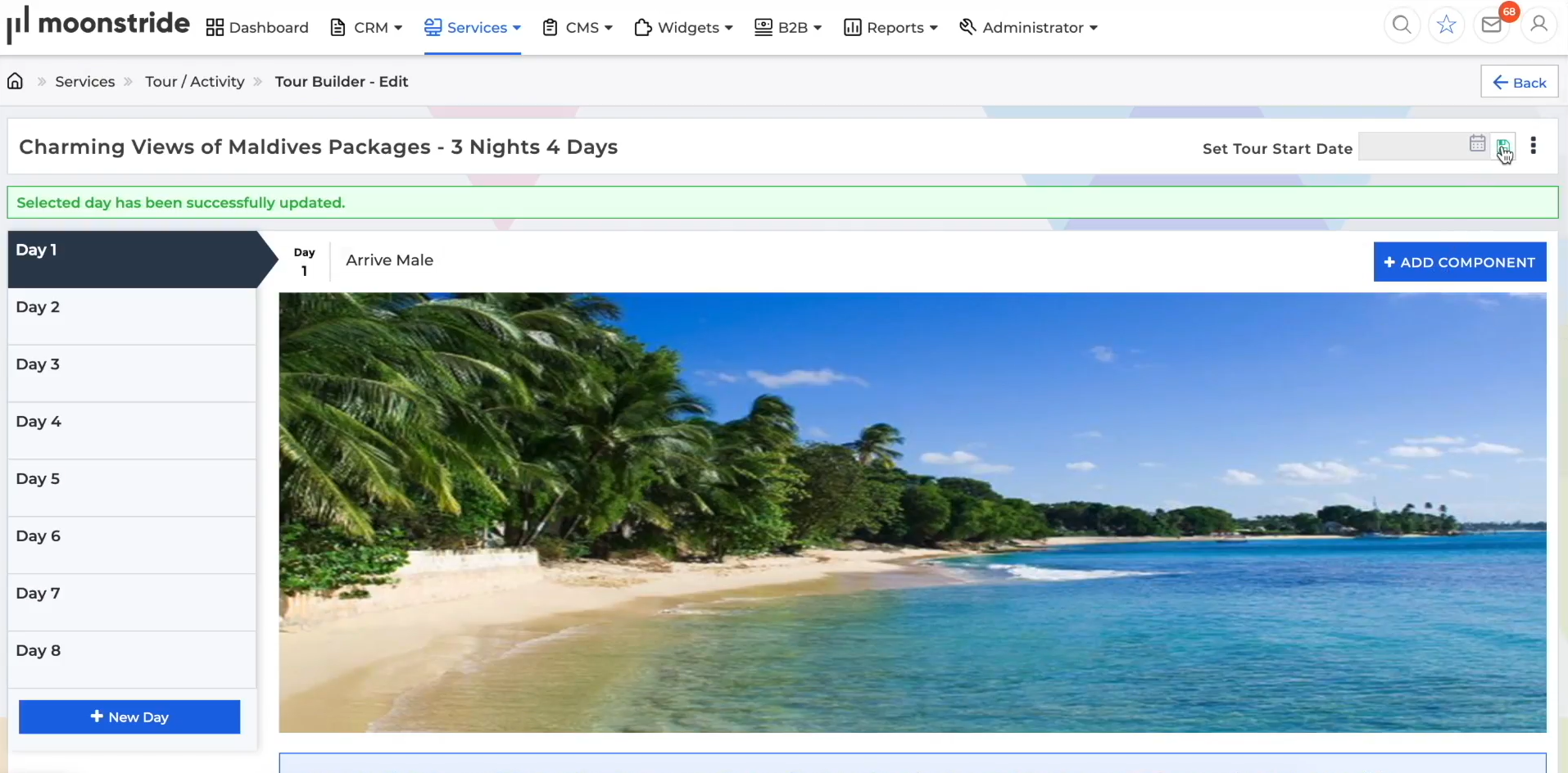 9. You can now come back to the Quotation module and add your itinerary.
Final notes – FAQ
It's time to wrap up our Tour Itinerary Builder explanation! But before we finish, we'd like to address some frequently asked questions.
You can load product descriptions, which will then be added one by one to your itineraries.
You can add as many images as you want for each destination.
Hotels, tours, transfers, and so on can be either added manually or they can be pulled from contracted services or via third-party API.
You can edit your saved itineraries as a template or start from scratch.
You can display the pricing per person for tour groups.
Ready to try it?
Creating itineraries, adding the elements and components you want is a breeze with moonstride. Provide your customers with the experience they're looking for.
However, keep that in mind! To provide the best vacations for your guests, you must first get to know them well. When you combine our 360 Customer View with our Tour Builder Itinerary, making them happy is a piece of cake.
"Creating beautiful itineraries with moonstride
is a breeze"
If you're ready to start planning the best itineraries right away, remember that our team can provide you with more information by simply scheduling a call.
And, if you're brave enough to take the plunge, we also provide a free, no-obligation demo. Let your imagination run wild and impress, inspire and delight your customers.