Skip to content
Skip to main menu
Identify Deficiencies, Implement Solutions, See Successful Outcomes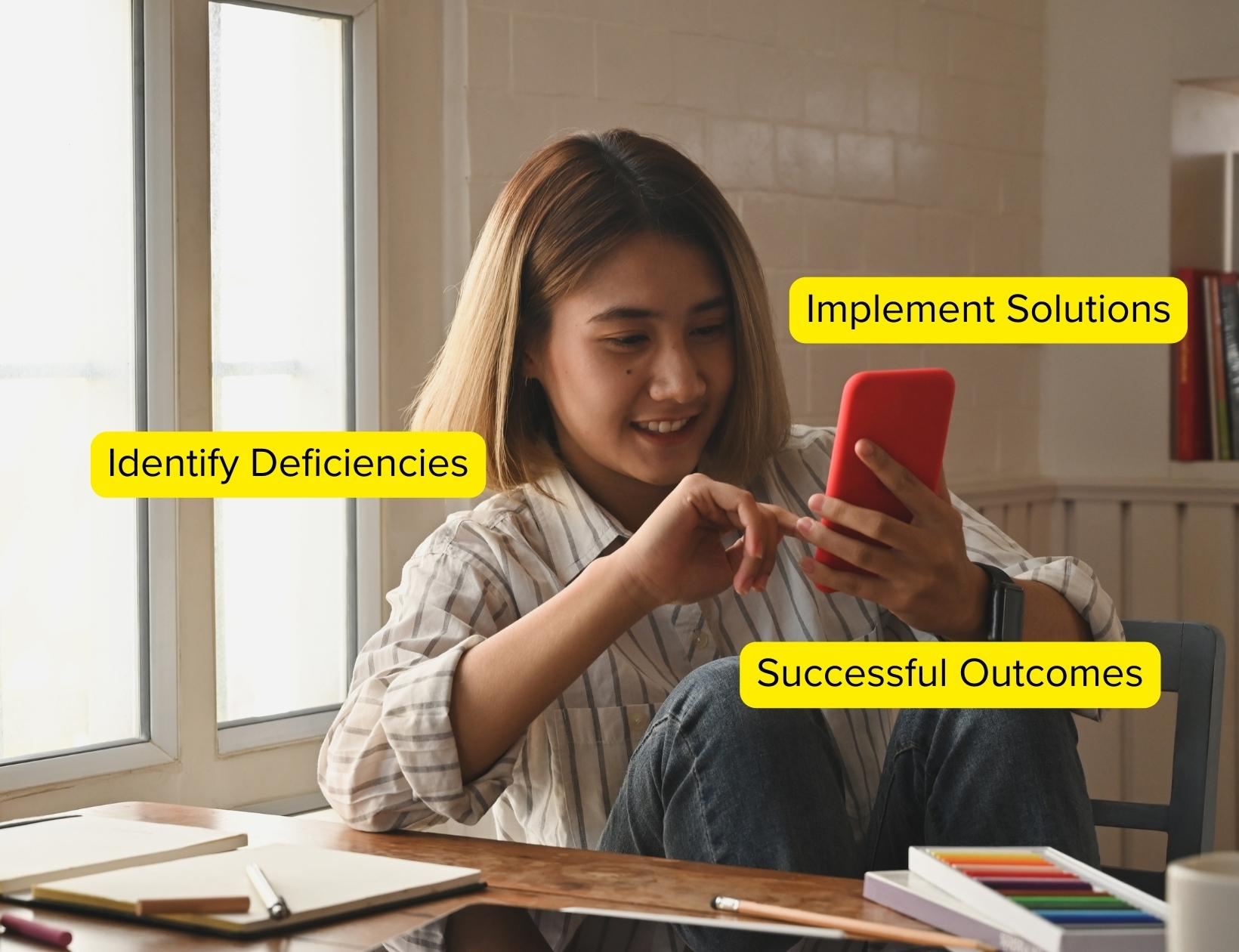 A Need or A Vision – find a tech partner that can work with you to achieve your goals
Whether you have identified a need or you have a vision you want to fulfil, you need a tech partner that can help you achieve your goals.

At every stage of a business life cycle, young or mature, there are opportunities to explore and potential for business growth.

Looking for growth? Ultimately every opportunity or deficiency you identify and resolve leads to growth, which leads to increased revenue. Growth can come in many shapes and sizes from product, audience, team efficiency to name just a few. Technology partners like moonstride work with you to identify and provide solutions to solve deficiencies or exploit those opportunities, to partner with you to achieve the growth and deliver the vision.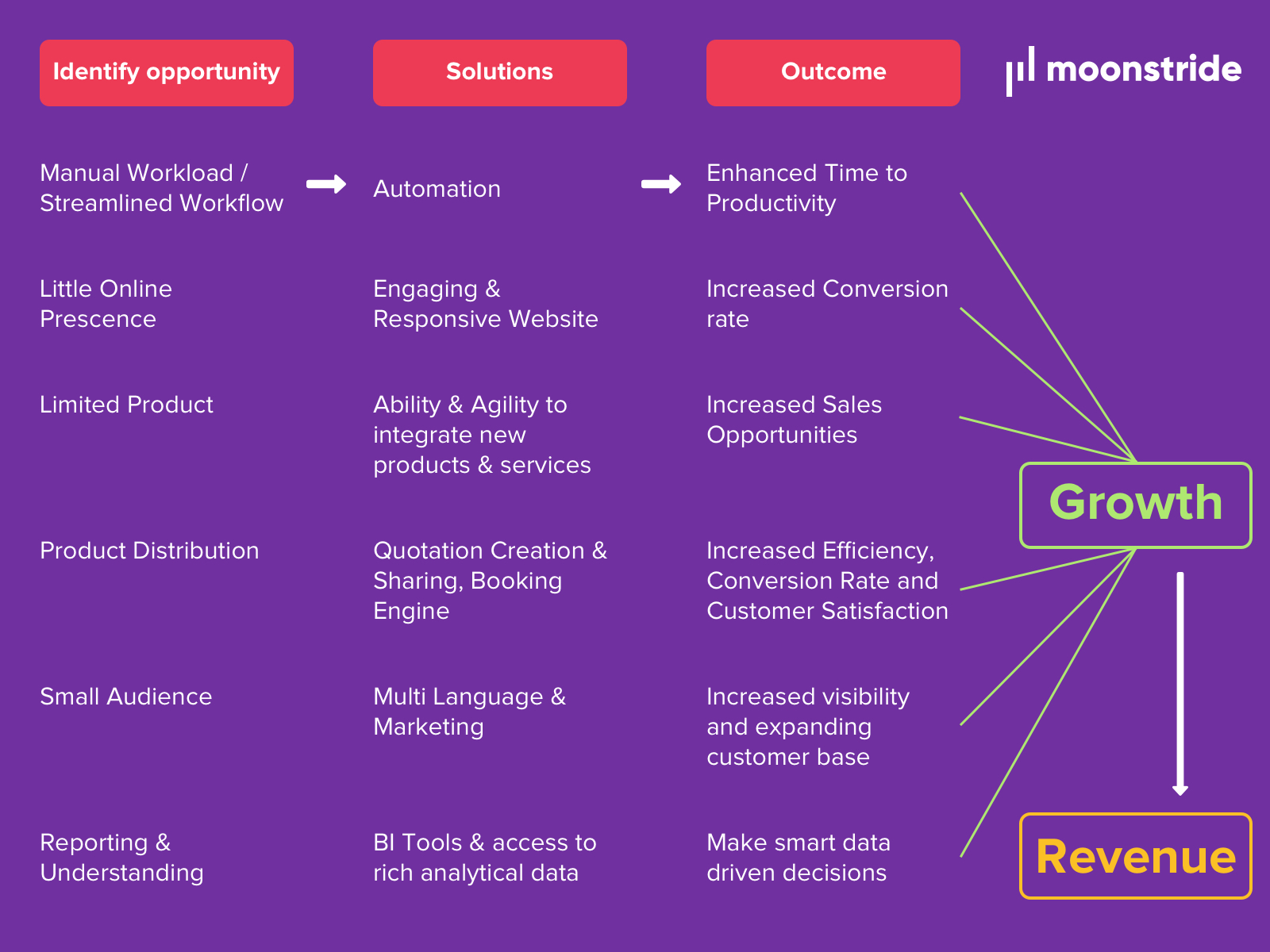 Finding the right tech partner
It is crucial that you find the right tech partner, a partner that is agile and able to grow with you, to be able to deliver the technical excellence needed to provide the best solutions within regular and reasonable time frames.
Here are a few areas to consider:
Consulting – extensive knowledge in travel technology, operations, and market trends, providing strategic guidance and insights.
Cutting Edge Technology – innovative and advanced technology providers.
Customisation & Bespoke Development – dedicated development teams & resource.
Agility – quick adaptation to market changes, responsive to evolving customer needs, industry disruptions, and emerging technologies.
Integration & Scalability – integrating existing systems, supporting business growth with scalable solutions.
AI-Enhanced Operations & Data Driven Insights – AI/ML to optimise efficiency, anticipate trends, make informed strategic decisions.
Customer-Centric Approach – prioritising customer satisfaction, offering an omni-channel and personalised experience, and building long-lasting relationships.
See the full list here – moonstride enterprise page
Enterprise Travel Business Technology Partners
moonstride should be your number one choice travel technology partner if you are an enterprise travel business. You will see us regularly at travel exhibitions and events, find us on social media but the best thing to do is contact us and book a moonstride demonstration where we would be happy to show you our moonstride travel crm, back office & booking engine and demonstrate why moonstride should be your next Travel Technology Partner.
CONTACT US: + 44 208 004 4933 / [email protected] / moonstride.com