Skip to content
Skip to main menu
Simplify contract loading. Amplify selling.
Intuitive and easy cloud platform for loading hotels, flights, car hire, transfers, insurance, tours, Optional and other contracts for your travel services.
Transform your business with moonstride
Product contracts are crucial components for every travel business. With our intuitive and comprehensive solutions, we provide you all the tools to manage even the most diversified contracts with ease. Unleash the potential of your sales by loading a variety of simple and complex contracts for hotels, flights, car hire, transfers, tours, insurance, Optional and other travel services. Equally manage full inventory control allowing you to see capacity and allocation of all your travel services.
One end-to-end contract management solution suite.
Hotel
Transfer
Car Hire
Flight
Tour
Insurance
Optional
Hotel Contract Loading
Easy, efficient and flexible hotel contract uploading and management tool that offers incredible flexibility in rates, policies, inventory and allocation flexibility.
Rich content management
Add your hotel information from a central location in multiple languages and rich hotel images. Manage different room types, room occupancy and meal plans.
Rates Management
Add season & room wise rates in different currencies. Define peak and low season rates.
Inventory
Manage online sales inventory by special events or seasons. Allocate season wise room inventory and stop sale when necessary.
Booking Rules & Policies
Manage policies for hotels and rooms such as child policies, check-in & checkout policies, cancellation policies. Define the rules for reservations for specific dates, days and stays.
Offers & Discounts
Specify and select offers for rooms and supplements. Give extra night offers, fixed or percentage offer to your customers.
Transfers Contract Loading
Easily manage all your transfers contracts including private transfers, shared transfers, airport and hotel transfers.
Trip Management
Add transfer groups and transfer types in multiple languages. For each transfer group, create multiple trips/routes.
Rates Management
Add trip wise, season and day wise rates in different currencies.
Inventory
Manage online transfer inventory – season, trip and day wise. Update allocation as bookable, on request and closed.
Booking Rules & Policies
Define booking rules and cancellation policies for specific transfers, trips, dates and days. Charge your customers according to cancellation policy.
Offers & Discounts
Select and specify offers for transfers and trips. Give your customers fixed or percentage amount discounts or sell it as an "added value option".
Car Hire Contract Loading
Powerful and easy car hire contract loading module. Manage everything in one place including car groups, fare types, booking rules, allocation, stop sale, and more.
Car Group Management
Create multiple car groups & set all information about them in one single place. Select supplier & set preferred sell channels for a particular group.
Rate Management
Add season wise rates for different cars, days and travellers.
Allocation / Stop Sale
Add, update car allocation & restriction without any hassle. Calendar view of cars as bookable, closed, on request.
Define Booking Rules & Policies
Setup booking rules & cancellation policies – car group & car specific. Define advance booking offset, available days & duration in one screen.
Flight Contract Loading
Manage your scheduled and chartered flight contracts at ease.
Flight Management
Centrally manage all your flight information, flight supplements, costs and customer price.
Flight Schedules
Create inbound & outbound flight schedules for selected departure dates for various destinations. Option to link or unlink schedule with a simple click.
Generate Daily Flights
Generate daily flights for different flight schedules. Bulk editing option to changes rates, flight schedules, flight number, supplier cost and customer price.
Inventory & Allocation
Manage the inventory of flight seats and set up day wise allocation according to your requirements. Add & update allocation & restriction for seat allocation.
Upsell Packages
Sell extras, supplements, Optional & options during or after flight reservations. Option to upsell travel services such as car hire, airport transfers, hotels, day tours, activities, baggage, etc.
Tour Contract Loading
Creating and selling bespoke tours to your customers with ease.
Tour Management
Load tour contracts & setup fare types, supplier cost, customer price with ease. Manage basic tour details, highlights, inclusion/exclusion, images & errata information centrally.
Tour Itinerary Builder
Simple and straightforward tool for making multi-day itineraries. Single module for creating and including flights, accommodation, transportation & activities to your itineraries.
Pricing Details
Manage your supplier costs and sales prices.
Profit & Commissions
Simplified screen for setting your booking mark-up & commissions – fixed / percentage. Before booking, gain clear visibility of profit and margins.
Insurance Contract Loading
Upsell single, multi-trip and annual insurance to your travel bookings. Manage multiple suppliers to cover insurance around the globe.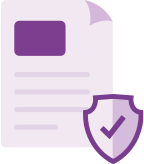 Insurance Plan Management
Manage basic details, description, errata & insurance contracts for multiple suppliers.
Rate Management
Add update insurance plans and rates from multiple suppliers in different currencies.
Booking Rules
Apply booking rules & set rates for different seasons.
Optionals Contract Loading
Upsell your tour packages with additional services like activities, car hire, transfers, supplements, etc.
Optional Type Management
Manage all Optional types through our system & upsell all your travel service Optional.
Optional Management
Load Optional contracts & setup all details of Optional in a single screen.
Booking & Cancellation Policies
Setup booking rules & cancellation policies – Optional type & Optional wise.
Additional Service & Supplements
Sell additional services & supplements along with the Optional.
Benefit from digitising your contracts, save time, avoid calculation errors and fast track customer quotations.
Designed for your travel businesses