Skip to content
Skip to main menu
Ancestry Travels: How to Travel Back in Time with Your Clients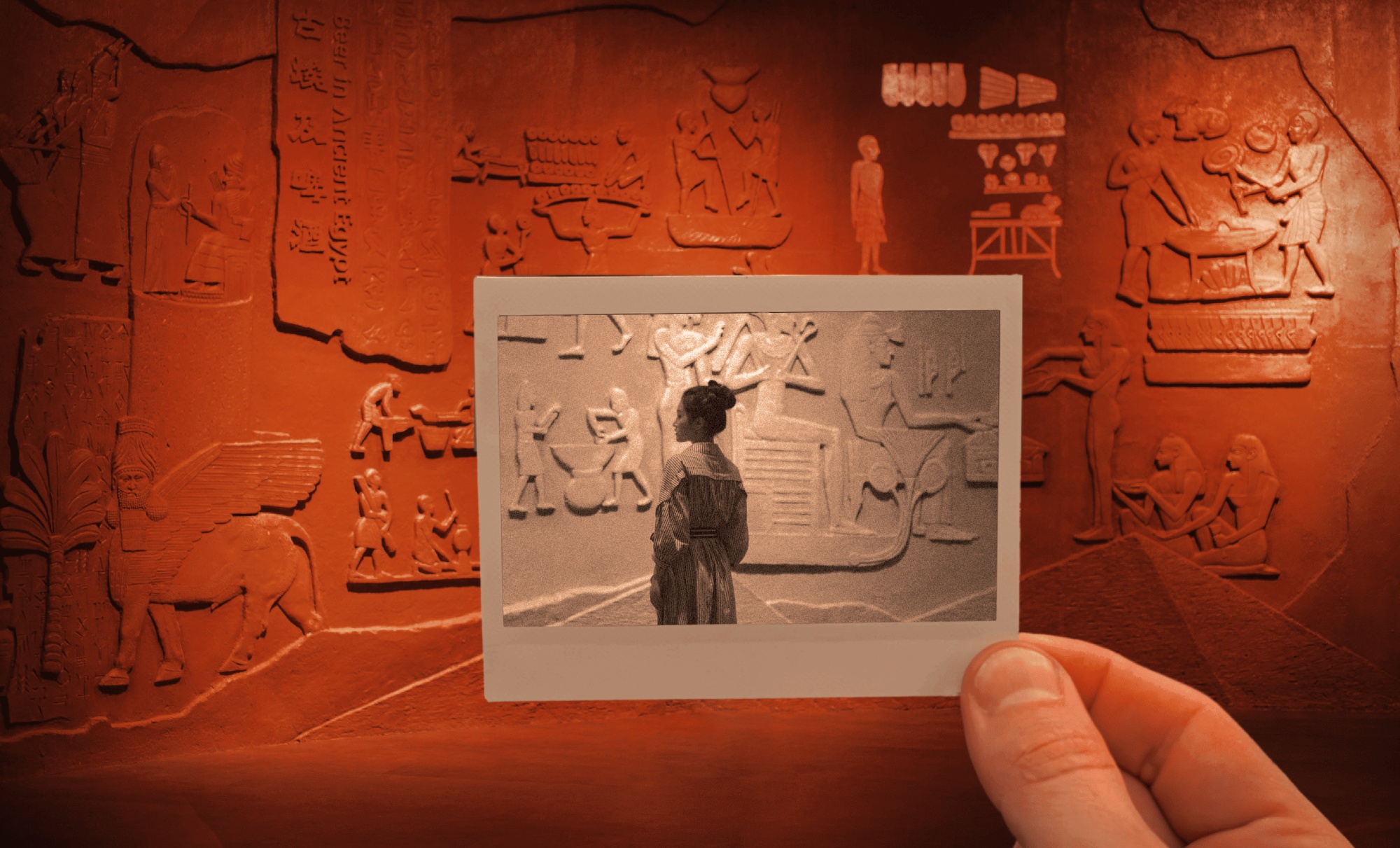 Imagine being a king or queen for the most of your life and not knowing it until now. Some actors, such as Danny Dyer (EastEnders, Vendetta), discovered their royal connections while attending the
BBC
show Who do you think you are? in 2019. Dyer for example is, in fact, an Edward III descendent! In recent years, there has been a surge in interest in learning more about our forefathers, and this tendency has spread to the tourism sector. Travel agents can now offer their clients the opportunity to travel to their ancestors' roots thanks to new genetic heritage technology. The idea is simple: figure out who you are and then go to the place of your predecessor! This is an emerging market that is growing rapidly, and we'll look at the most significant features of it today.
Heritage travel: It's time to know who you are
The National Trust for Historic Preservation describes genealogy trips as "traveling to experience the places, artifacts, and activities that authentically represent the stories and people of the past and present," and it is designed for travelers looking for meaningful experiences. "It encompasses both cultural and ecological riches" (via Go Abroad). At the same time, tourists may find it useful to feel connected not only to the Earth, but also to humanity, across millions of years.
As The Wall Street Journal claims, the COVID-19 lockdowns have increased the interest in our family tree history. 23andMe, MyHeritage, and AncestryDNA are just a few of the companies that allow your customers to take tests and find out who their ancestors are from the comfort of their own homes. They sell saliva testing kits that allow them to figure out where our ancestors came from. These firms' teams will examine your samples in order to learn more about your genetics, health indicators, and ancestral history.
"We are all members of one gigantic family"
One strategy to target this emerging market area is to create unique vacation packages based on your client's genealogical roots. The growth of this industry is so impressive that companies like Airbnb and 23andMe teamed up in 2019 to make heritage travel more accessible to its consumers. In fact, according to an Airbnb research, half of all Americans have visited at least one country of their ancestors. According to an Airbnb survey of 8,000 people conducted in April 2019 in the United States, Mexico, Argentina, Brazil, India, France, the United Kingdom, and Australia, 89 percent of survey respondents in India, 69 percent in France, and more than half of Americans have visited at least one country of their ancestors.
Turi King, a genetics professor at the University of Leicester, says, "We are all members of one gigantic family." She also claims that today's world is crawling with "millions" of Richard III's offspring. The thought of being descended from such amazing ancestors is certainly not out of reach, but merely knowing that you are a Viking descendent could be a great excuse to visit Sweden, Norway, or Denmark and learn more about your roots!
How to plan the ancestry travel?
The major purpose of this test is to use your DNA information to personalise your own Ancestry Travel, which will be valuable in connecting people with their family history, local cultures, and, as previously stated, establishing a sense of belonging to any place. This trend is already considered a "a new era of travel", seen by clients as a more enriching vacation than a normal vacation.
Customers will receive a breakdown of their origins in percentages when they obtain their DNA test results. For example, the results for a hypothetical client could be displayed as follows: Sixty-seven percent are Irish, Scottish, or Welsh, thirty percent are English, and three percent are South Asian. So, how do we proceed from here? Given the facts, it's possible that the customer would prefer to focus on their Irish roots. Perhaps they'd like to learn more about Celtic culture by exploring these enchanted regions!
Use your DNA information to personalize your own Ancestry Travel
As Mark Johanson of The Chicago Tribune suggested in his article, you can divide the journey for your clients into three parts: the first part can be focused on geography – our hypothetical client could travel to see the river Shannon or Carrauntoohi, the highest mountain in Ireland. Second, they can try to learn about their family's history by doing some research; and third, you can recommend activities that would help your clients to interact with the people, culture, food, and history of Ireland.
moonstride: how we can help?
moonstride offers software that lets you create your own itinerary. Travel agents and tour operators can use our Tour Builder to design a bespoke experience for their clients, allowing them to take the tour of their dreams to see their roots at a reasonable price. moonstride works with third-party suppliers to find the greatest deals on flights, hotels, and transfers… Prices are created in real time, allowing you to choose the best option based on your client's budget.
moonstride, on the other hand, not only allows you to build the itinerary and find the cheapest deals, but it also supports many currencies, which is helpful given that your clients will most likely have to fly to a different country. These are just a few of the features of our CRM software; we'd be happy to tell you more! Our free, no-obligation demo will allows you to try out these features for yourself. Are you ready to travel back in time with your clients?