Skip to content
Skip to main menu
4 Good Reasons Why You Need a Travel CRM in 2022
Tourism industry is starting to recover. Travellers look for adventures again. And travel agents need to be ready. The best ally? A robust CRM for travel.
The tourism industry is taking the first steps toward recovery. The coronavirus pandemic is more and more in the rearview mirror. We could say the sector is beginning to return to pre-pandemic levels.
Yet, we mustn't lose sight of the uncertainty. The Russian Federation's military offensive on Ukrainian territory. The pandemic-related restrictions remain in place and the economic outlook, to put it mildly, is challenging.
Nonetheless.
International tourism began to recover in January 2022. The figures were better than in January 2021, according to the UNWTO. Global arrivals more than doubled (+130%) compared to January 2021. This was an increase of 18 million. To put it another way, this is the same increase as in the entire year of 2021 versus 2020.
International tourism will continue
to grow in 2022, according to experts
International tourism is expected to recover further in 2022. Now, more than ever, is the time to prepare for increased demand. Vacations and new experiences are in high demand among travellers. They are looking for adventures even more now. Trips to compensate for being unable to leave their homes for years due to the pandemic.
Given this context, CRMs emerged as the most valuable software of 2021. What's the reason? An increasing number of travel agents and tour operators rely on this type of platform. It helps them to provide their customers with the experiences they seek. They can better manage their customers' preferences, expect their actions and organise their time in a more productive way.
4 Reasons to Begin Looking for a CRM Right Now
Taking care of your passengers. Providing your travellers with an unforgettable experience. These types of goals should be your top priority. We've been dealing with the pandemic for three years. Your customers will want nothing more than to know that you care about them and support them.
And this is where the CRM comes in to help you strengthen your relationship with them. Ready to find out how it can help your business?
Regardless of the size of your company, we tell you the reasons why having a CRM in tourism industry is a good idea:
1. Customer data management
Nothing is more important than knowing your customers. That's the foundation of a stronger relationship with them. Besides, it manages to increase the CLV (Customer lifetime value) index.
A CRM travel software helps you to:
a. Collect
A CRM captures your customers' information: their personal data, preferences, interactions with your company, purchase times. Having this information allows you to know when, how, and what to offer them.
And the best part? This information will be gathered on the same platform. All your teams will have access to the same data, reducing the possibility of errors.
b. Save
Keeping track of their vacation preferences, booking dates, and payment methods will hurry your conversation with them. This will speed up your interactions with your travellers. Imagine if they don't have to repeat their information every time!
You'll feel like a friend. Almost like your neighbourhood corner store. That's what you've got to be for them. Someone who knows them to the point of knowing what they want before they tell you.
Besides, CRM systems are also subject to data protection and GDPR.
c. Analyse
You can use the information you've gathered for your own benefit once you've gathered it. Learn what works and what doesn't in your company. What are the tours or vacation packages that your customers are most interested in?
Their buy and reservation periods, as well as the activities they prefer. This allows you to create a better offer for your customer base. For this reason, selling is much easier when you have a CRM on your team.
2. Data-driven analytics and decisions
Tour operator software also enables you to make smarter business decisions. Your business thrives when you make decisions based on real facts and figures. You can always know what is going on in your company thanks to features like the Dashboard.
What are the losses, and what are the profits? The number of passengers and reservations? The time-consuming Excel spreadsheets and traditional methods are no longer in use. CRMs enable you to see what is going on at all times with a quick glance.
Say goodbye to the boring Excel spreadsheets and traditional methods
In this way, you'll have a better understanding of the status of your sales and operations. Improve your resource management and budgets to increase your profits. Something that is made easier when the information is clear and at your fingertips.
3. Marketing 1:1 is closer than ever
I'm guessing you were expecting this part, right? After all, marketing teams can create a more personalised experience with all this data. When you know your customers well, the next step is to provide them with what is known as 1:1 marketing.
It's all about providing customers with a personalised, and unique experience. Thanks to features like the 360 Customer View, this is easier. You'll cover all your client's information. From the moment they call until the end of their vacation, and beyond.
Knowing the past and present of your clients, you can be ready for their future
It allows you to better understand your visitors and adapt to their behaviour. Knowing their past and present, you can be ready for their future.
4. The power of Automation
We have a belief at moonstride. Why would you waste time on tasks that you can automate? Let's be honest. Although the job of a travel agent is very fulfilling, it's also full of tedious tasks.
moonstride is a one-of-a-kind platform that combines CRM, booking engine, and back-office technology. Why? It's simple: to make your life easier. In this way, you can automate tasks such as:
Learn more by having a look at our article Strengthen your travel business with the power of automation.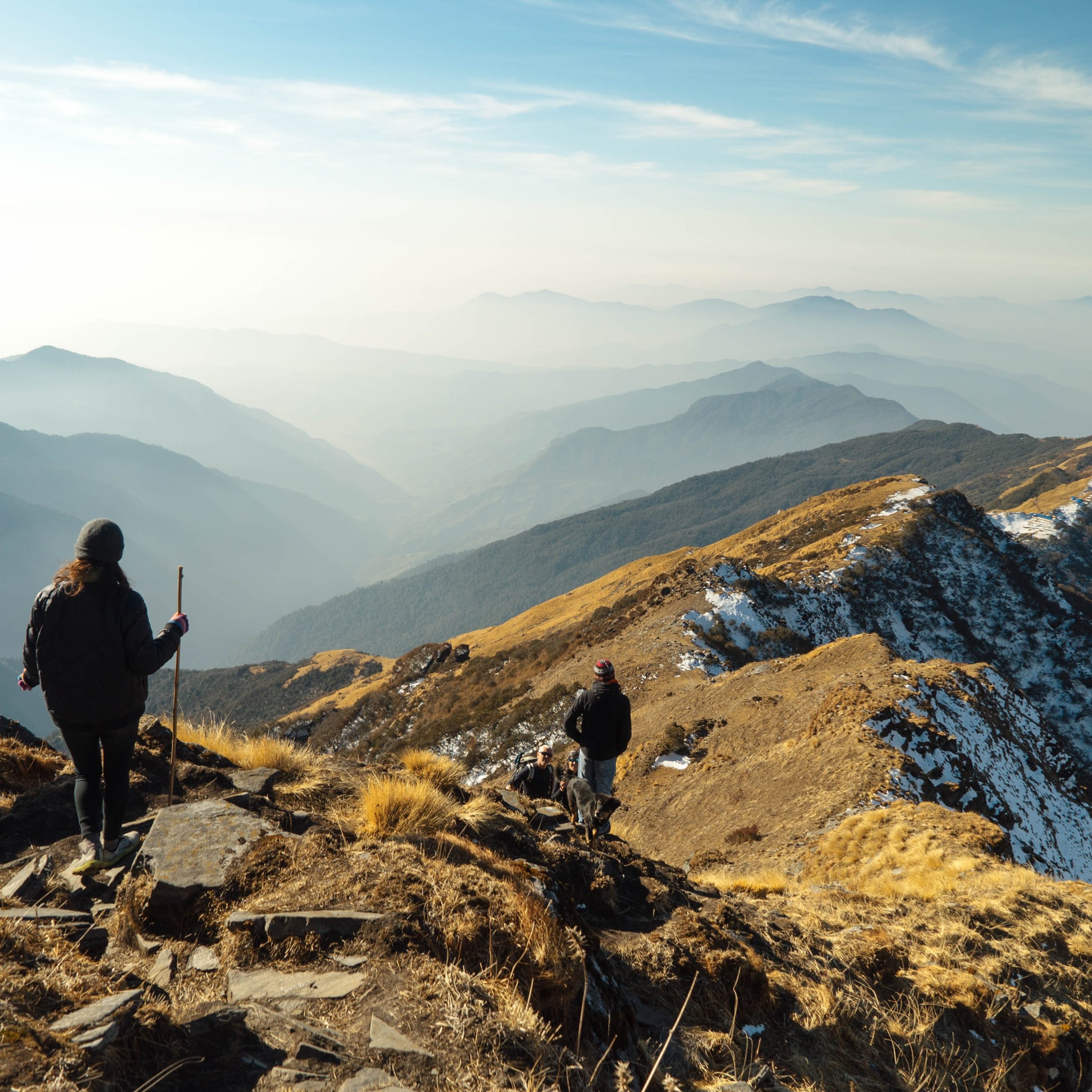 Yes, moonstride is more than a CRM
If you think that some of these advantages may be beneficial to your company, I have something else more to share with you.
moonstride isn't only a CRM. It combines the power of a CRM with a Booking Engine and Back-Office technology. moonstride is a travel management system that adapts to the needs of each business.
It combines the power of a CRM with a
Booking Engine and Back-Office technology
It's designed for all types of travel agents, tour operators, and DMCs. Size is irrelevant, and we offer a variety of flexible rates, so you only pay for what you need. Easy, right?
If you want to learn more, we remind you to schedule a call with us by clicking here. You can also request a free, no-obligation demo of our platform. Welcome to the next generation.