Skip to content
Skip to main menu
Tour Itinerary Builder
Build stunning and dynamic itineraries that look good both on paper and on screen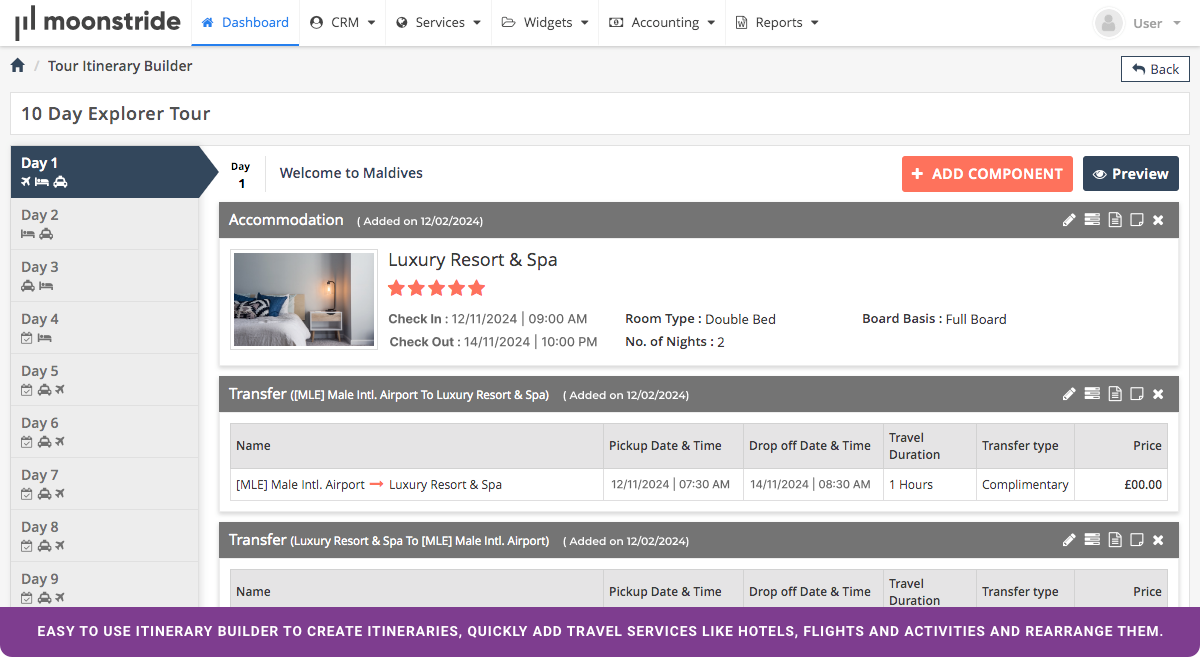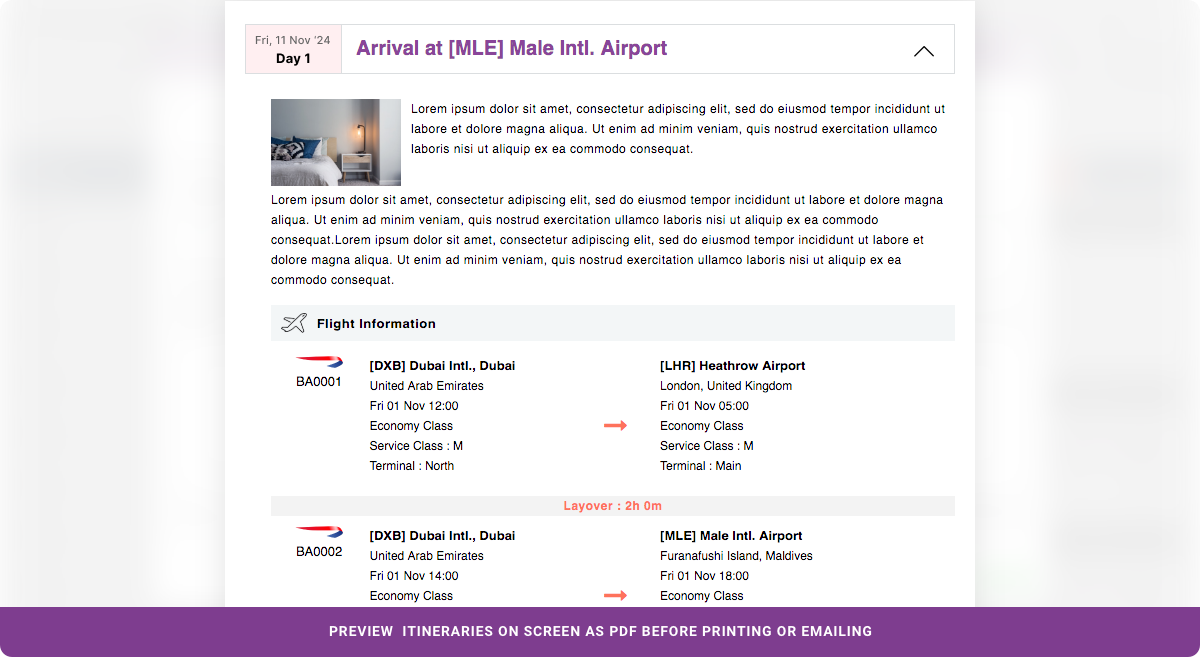 Itinerary Builder
Work more intelligently, sell & deliver quickly and effectively
Easy to build itineraries
Create a fully personalised day-by-day itinerary within minutes with our easy-to-use interface and eliminate copy and pasting into word documents.
Customise itinerary
Simple, easy tool to help you create bespoke and multi-destination customised itineraries that impress and inspire your customers.
Add services from your inventory
Single place to search and add flights, accommodation, transportation and activities to your itinerary.
Predefined packages
Setup predefined day-by-day travel packages that suit your customers' need, customise as required and book them seamlessly.
Your own content
Easily organise day-wise content in multiple languages for destinations, flights, accommodation, transportation and activities.
Wow your customers
Inspire and impress customers with interactive, content-rich itinerary. Share your itineraries by email, web links or PDF.
Offline itinerary app (Optional)
In addition to online and PDF versions of your itineraries, deliver your customers with a mobile app to view their trip itinerary on their smartphone. Access trip information and documents offline or online.
How does moonstride itinerary builder work?
We like to do more to plan and structure your business in a shorter time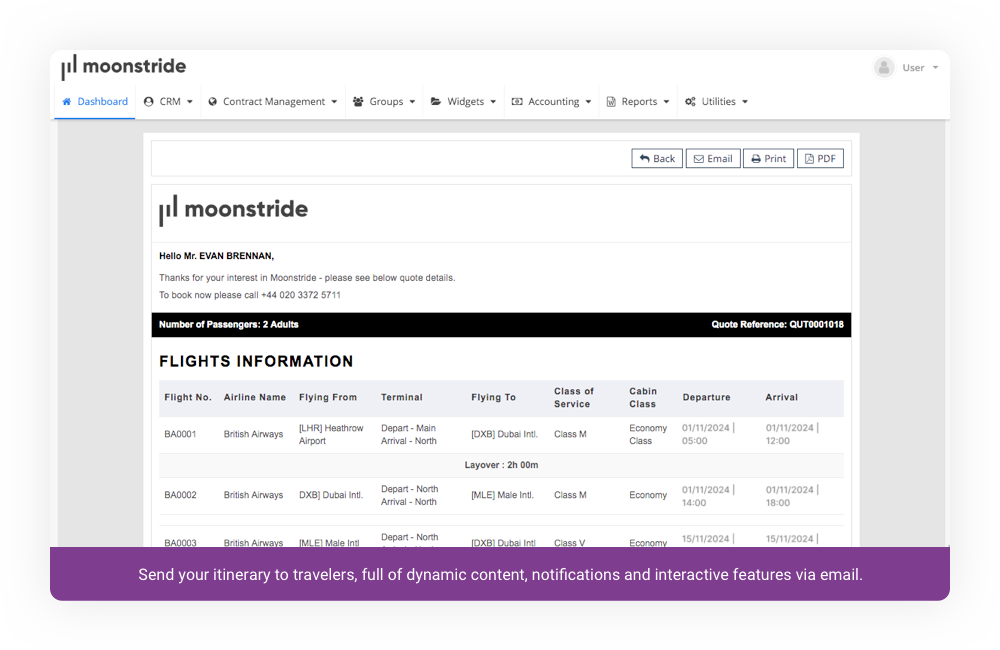 Dynamic itineraries created using moonstride
The simple way to send beautiful itineraries and quotes is introduced. Click below to view some examples.