Skip to content
Skip to main menu
Domestic Tourism – How moonstride can Support Your Business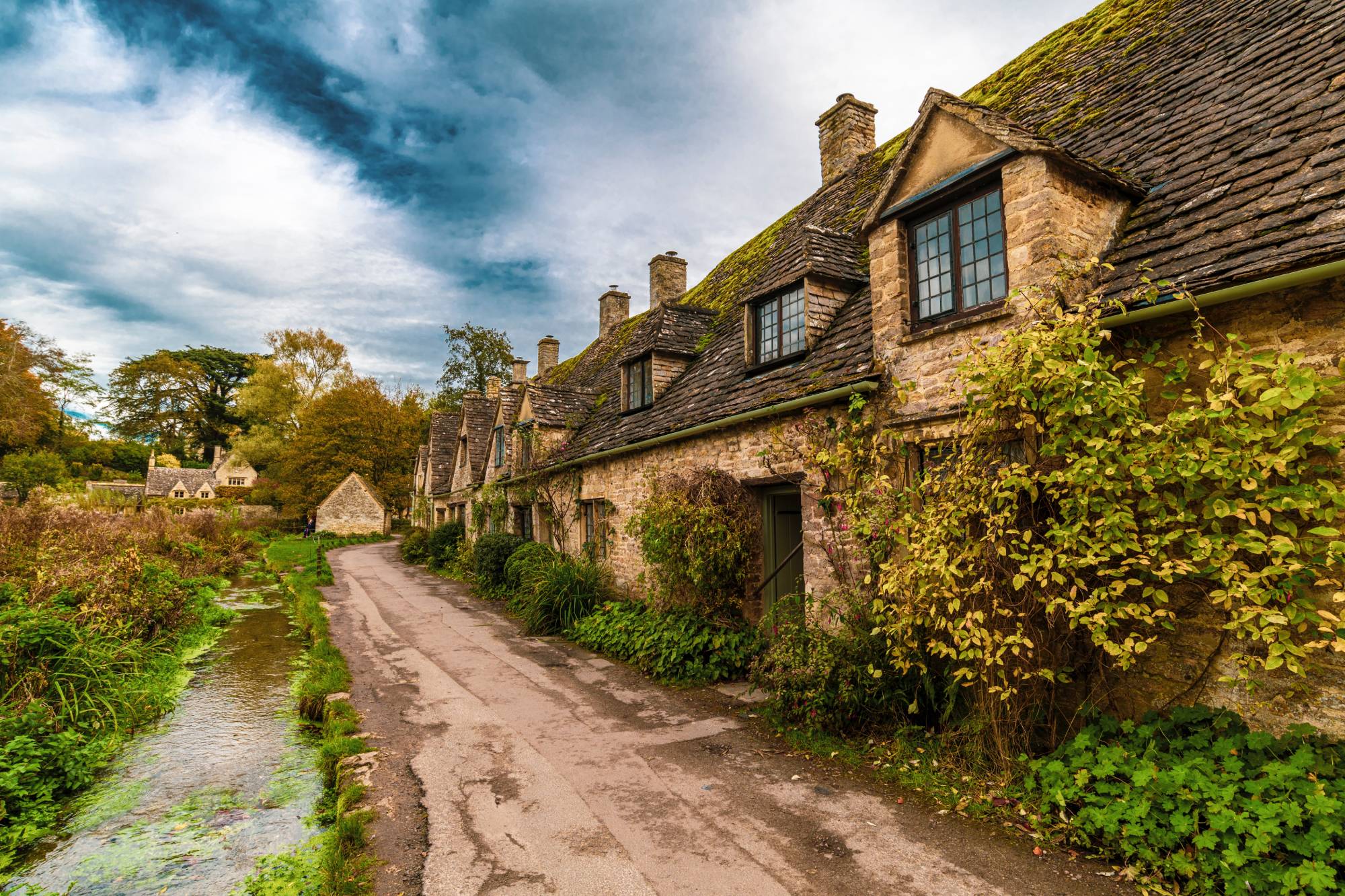 The Cotswolds are these charming villages in the English countryside that demonstrate that you don't always have to travel far to experience the treasures that your own country has to offer. If you're not sure which part of England we're talking about, just say it's the location where Downton Abbey is shot! Local tourism spots have sparked interest among travelers as a result of such claims. On the other hand, the number of people who prefer to stay close to home has been increasing in recent years as a result of the ongoing pandemic.
Today, we'll focus on this growing trend, which is projected to continue in 2022, as tour operators, travel agents, and DMCs may wish to consider it for their businesses. After all, we must not overlook the fact that domestic tourism is six times larger than international tourism (UNWTO, 2020b).
Treasures near your home: 'Staycations'
The World Tourism Organization (UNWTO) has claimed in their report Impact assessment of the COVID-19 outbreak on international tourism that while international tourism is still far from pre-pandemic levels despite its recovery, domestic tourism continues to help grow the sector in an increasing number of destinations. Close-to-home travel, as well as open-air activities, nature-based activities, and rural tourism, are among the key travel trends that, according to experts, will continue to shape tourism in 2022.
As a result, the tourism industry is likely to invest in these alternatives this year, providing clients with an option that feels safe, healthy, and free of risks. This trend has even spawned a new concept: the staycation, in which clients want to stay in locations close to their homes. As a consequence, nature, rural tourism, and road trips have become the new tourist favorites. Restrictions, lockdowns, and guidelines have compelled people to seek out new ways to spend their free time.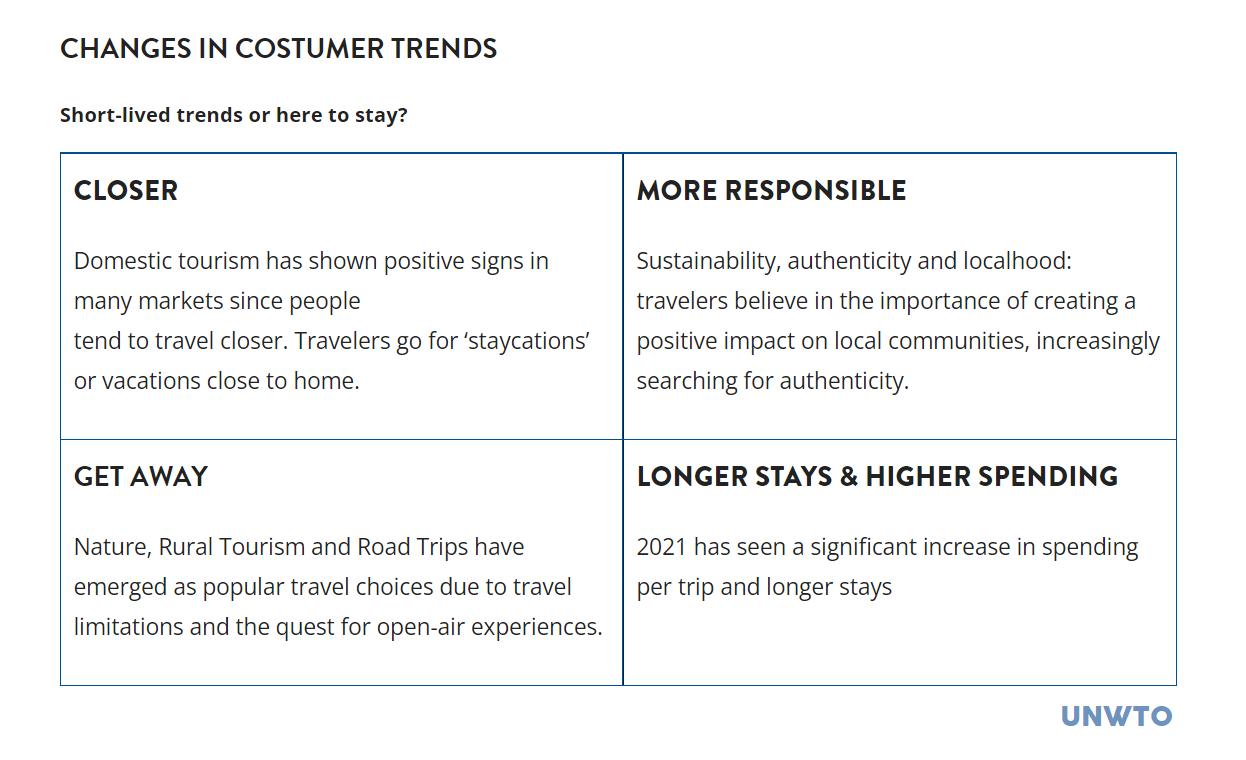 Another consequence of these new trends is the positive impact on our planet. Concepts like Conscious Travel are also surfacing in the conversation between customers and tourism businesses, where sustainability, authenticity and localhood are aspects that travelers look for during their vacations. "Travelers believe in the importance of creating a positive impact on local communities, increasingly searching for authenticity", UNWTO claims.
"Domestic tourism is six times larger than international tourism"
In the report Can domestic tourism relieve the COVID-19 tourist industry crisis? The case of Spain, experts claim that domestic travelers account for about 70% of tourist arrivals and 45% of tourism-related gross domestic product in Spain alone (INE, 2020). But this phenomenon is not exclusive to Spain. The study also echoes that domestic tourism "accounts for 94% of tourism spending in Brazil, over 80% in India, Germany, China, Japan, Mexico, the UK and the US, and more than 70% in France and Italy" (UNWTO, 2020b).
moonstride: Here's how we can help your domestic business travel
Whether you own a large corporation or a small tourism company, moonstride will provide you with a platform that is tailored to your specific needs. In this post, we'll look at how the features of our travel CRM can help meet the needs of these emerging travel patterns. Perhaps the Cotswolds are next on your clients' list!
Travel agencies, tour operators, and DMCs can take advantage of our system and find a way to increase their business in the local market during these hard times. A list of benefits may be found here, but we'll highlight a few more in connection to domestic travel.
Make their own kind of trip
You may create the ideal trip for your clients all in one place with our travel itinerary maker. Your consumers will be delighted to obtain exactly what they want at the greatest possible price. You can design the plan and modify each day to include any number of activities: hiking, guiding, summer activities, and so on. Imagine you want to plan a trip to the Cotswolds: with moonstride, you can create an itinerary and add activities for your clients in a straightforward and intuitive manner. The Cotswold Way, a stroll through the lovely city of Bath, or a visit to the Regency town of Cheltenham will all be just a click away.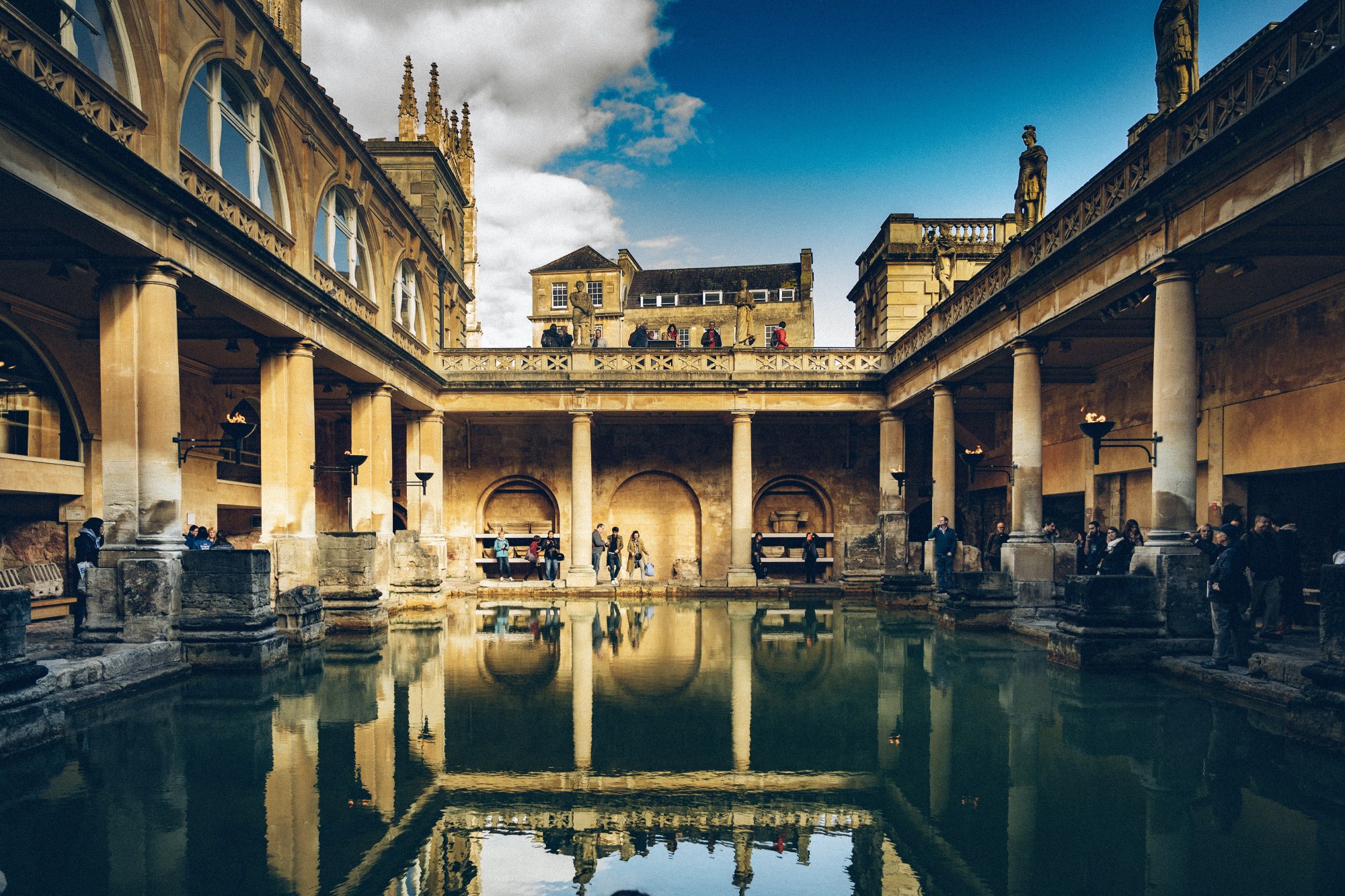 You can also include descriptions and photographs to get your clients' attention. Once you've finished creating the tour, you can show it to your clients right away by creating a document that breaks down the days and costs (you can reflect the final cost in the document or show the price for each activity and service). You can generate the document for your clients using our different templates in your own branding. However, if you believe your company requires extra features, you can contact our staff to discuss the necessary changes.
Complete control
If you need to coordinate accommodations, flights, or transfers with suppliers, moonstride allows you to monitor all of these details in one place, no matter where you are. You won't waste time looking for each contract this way, and you'll be able to promptly respond to your clients' needs. You will have complete control over your clients' journeys from your laptop or device, ensuring that you can interweave the entire journey of your clients from the same platform: from when they board the airline, to how they travel to their hotel, and the activities they have scheduled.
CRM & booking platform
Our service allows you to get your enquiries online, meaning that instantly you can start managing the requests of your clients and agents. Our CRM system is capable of handling everything from automatically logging web enquiries to calculating charges and sending out automated email notifications and trip papers.
Cloud-based system
Thanks to the fact that it is a cloud-based program, moonstride supports APIs that allow you to integrate the system with your existing website, such as third-party vendors, hotels, or payment routes. Our team has made everything to be fast, quick, and simple so you can focus on what you do best: making your customers happy by providing them with their vacations!
We adapt to your needs
Of course, you won't always require all of the functionality that our platform provides. Our staff will work side by side with you to decide which modules you will require in order to present you with a product that is tailored to your specific industry. If you'd like to learn more about how moonstride can help you adjust your business, please contact us and we'll be happy to tell you more! We also invite you to take a look at our free demo to see how it works for yourself.