Skip to content
Skip to main menu
Bespoke Caching Solutions by moonstride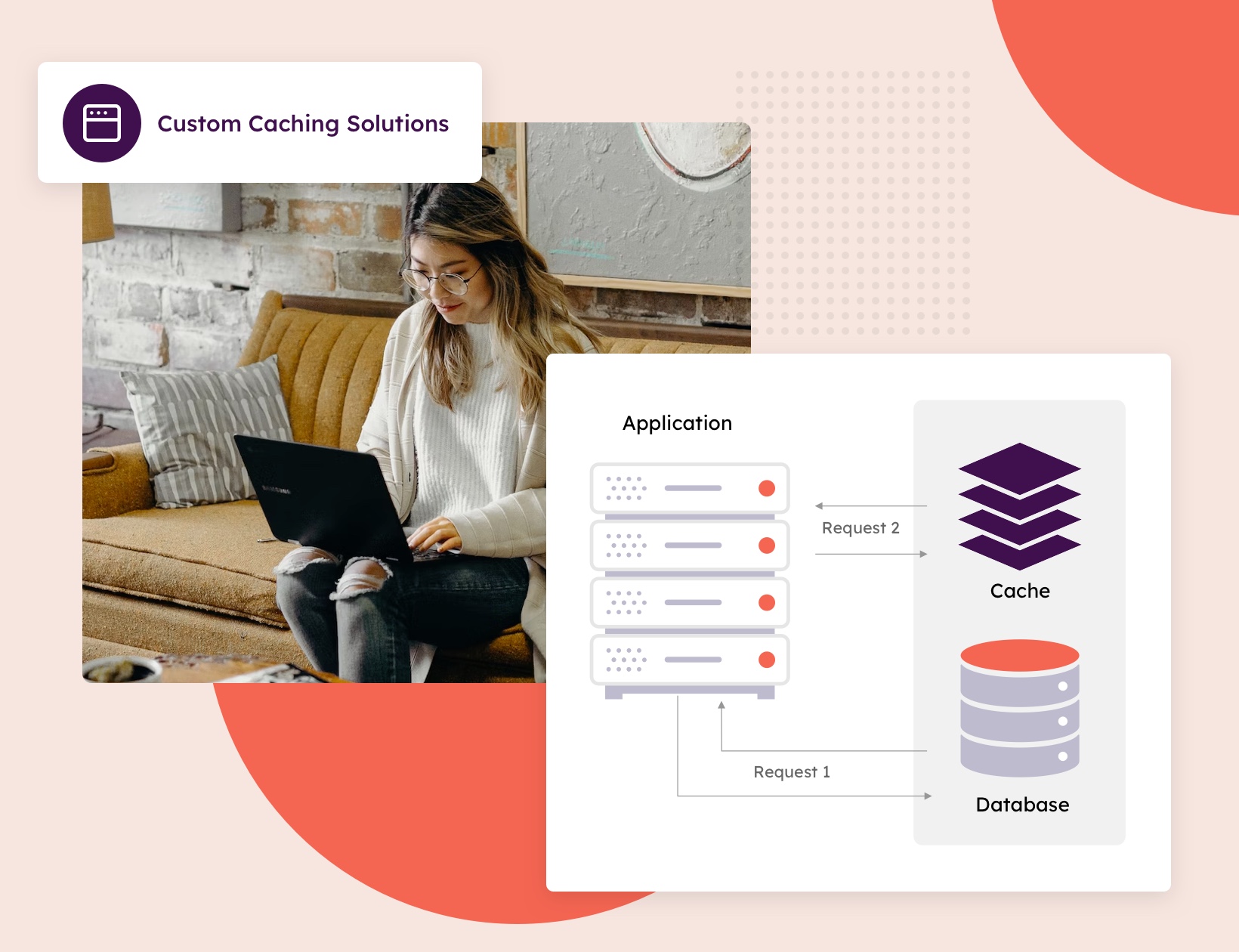 Travel success hinges on delivering exceptional experiences and staying ahead of the competition. moonstride is a trailblazing Travel Industry SaaS technology platform, dedicated to innovation and custom-tailored solutions. At the core of our service offering lies a transformative technology that is reshaping the landscape - custom caching solutions.
Challenges Addressed
Vast Data: In an ocean of data, including flight schedules, hotel listings, tour packages, and more, real-time access is critical.
Multiple Data Sources: Crafting comprehensive travel package demands with seamless integration of data from diverse sources, such as airline Global Distribution Systems (GDS), bedbanks, consolidators, own contracts, and internal IT systems.
Complex Pricing Logic: Precise pricing, markups, and margins involving intricate algorithms and routines that need to align with a company's unique business model.
Speed and Responsiveness: Speed is the essence of customer satisfaction. Enterprises must deliver instant access to package prices and provide consolidated views like dynamic calendar displays.
Personalised Caching Solutions: The Tailored Solution
Our custom caching solutions are precisely tailored to address these challenges and offer a suite of benefits that moonstride extends to our enterprise customers:
Bespoke Data Access: moonstride crafts custom caching solutions that store frequently accessed data in high-speed memory, ensuring lightning-fast access to the specific data your enterprise needs.
Tailored Data Integration: Our solutions streamline data integration, eliminating the complexity of harmonising data from multiple providers, making it a perfect fit for your unique requirements.
Real-Time Personalisation: Custom caching allows for real-time customisation of pricing, markups, and margins according to your business rules and model, ensuring that your enterprise remains agile and competitive.
Personalised User Experience: The hallmark of our moonstride bespoke caching solutions is an unparalleled user experience. Lightning-fast response times for flight searches, hotel bookings, and consolidated views like dynamic calendars ensure that your customers are delighted.
Scalability: moonstride's caching solutions are designed to grow with your enterprise, backed by Amazon AWS Cloud and clean architecture, providing the scalability needed to handle increasing data volumes and user requests while maintaining peak performance.
For enterprise businesses in the travel industry, moonstride offers bespoke caching solutions that are nothing short of transformative. In a travel world where each enterprise has unique challenges and aspirations, moonstride's commitment to tailor solutions sets us apart.
Embrace bespoke caching solutions and take your enterprise to new heights with moonstride. Your unique journey to success begins here.