Skip to content
Skip to main menu
How Travel CRM software can help tour operators and travel agents better manage their leads and prospects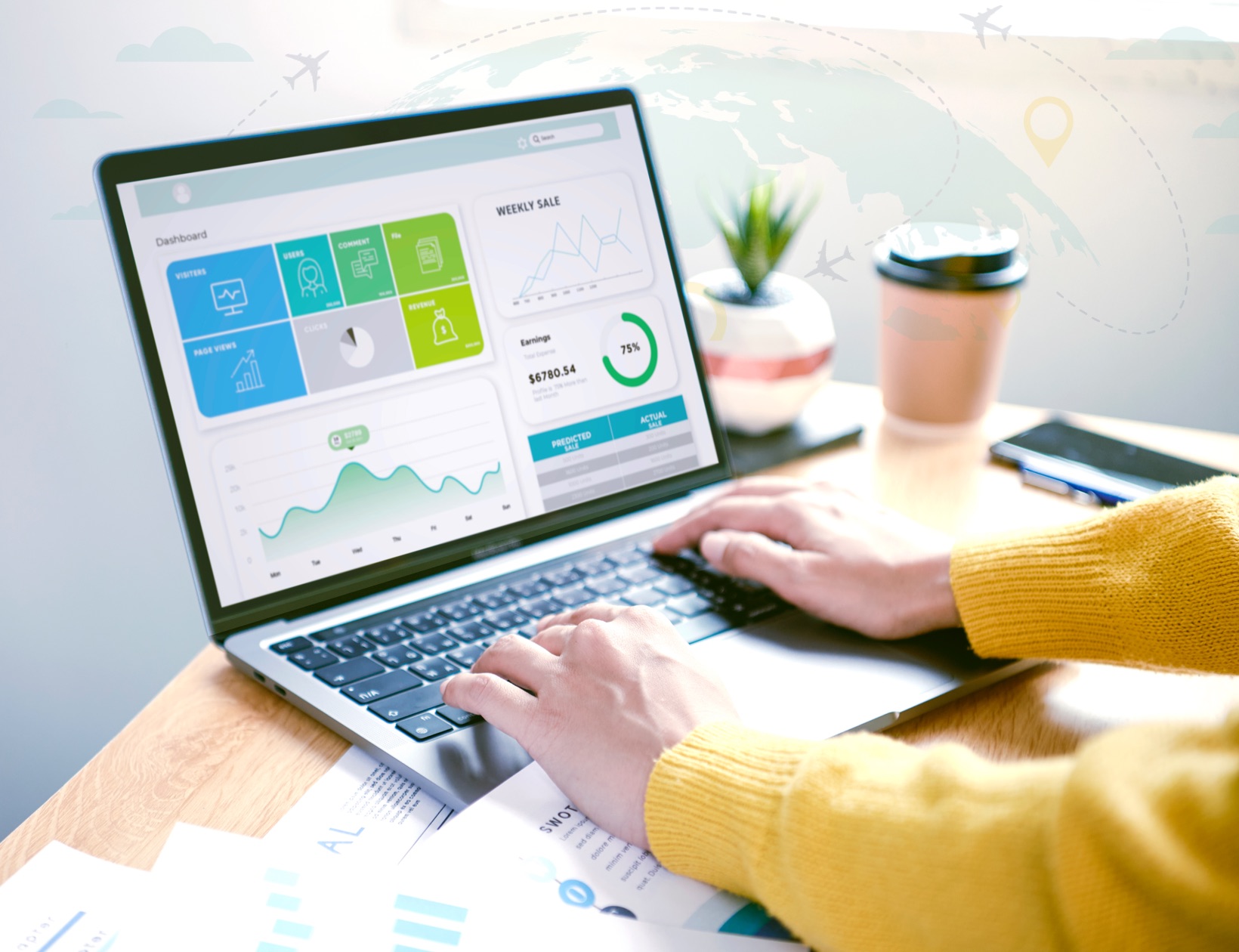 What is CRM software?
CRM stands for Customer Relationship Management. At a basic level, a good travel agent CRM software should provide you with a platform to collate and store customer information, to build a profile of your customers, to view and track your customer interaction and relationship and allow you to analyse and manage the data.
How does the moonstride Travel CRM software help me manage my leads and prospects?
We could write a full essay on why a travel CRM is a must have for any travel business but we have tried to summarise in 3 simple categories.
Listing your leads and collecting data
Information is vital to being able to provide the best service possible so the more data you can collect and store the better equipped you are to deal with your lead today, and the better the knowledge you will gain when you look back and analyse the data you collected.
This starts with creating a log of every lead you receive and creating a central database of every prospect with all the information you acquire from documenting your enquiry source to capturing data about your prospects and their requirements.
The moonstride CRM for travel agency and tour operators provides a comprehensive customer and passenger section allowing you to collect and input data to build up detailed customer profiles. Store important documents, add their preferences, dietary and medical requirements, assign passenger types (helpful for logging participants such as golfers/non golfers or students/teachers) and so much more.
Staying on top of your leads
Never miss or waste a lead with effective lead management. To stay on top of your leads you need to view and track your customer interactions. View every enquiry received, quotation sent and booking confirmed. View and track your customer interactions, know what you have in your sales pipeline, when and how you should follow up your leads.
With the moonstride travel management software, document history and email centralisation means you have a full trail of communication, our bespoke sales pipeline builder allows you to create your own pipeline stages so you can view and report on every enquiry, quote or booking status. With the addition of our task management, incredible dashboard detailing all your activity in addition to our automated enquiry follow up and quotation expiry flags you will never miss a beat.
Using the data, turn data to knowledge and opportunity
Use the prospect/customer profiles you have built to understand your clients, to aid the customer journey. On a larger scale you can use the data you have gathered to analyse your business processes and drive smart decisions. How many of each type of enquiries you get and demographic of prospect/client, what type of enquiries or demographic have the highest conversion rate, conversion rates based on when contact is made…there are so many key attributes that you can learn from which will drive on who to target, what products to promote and when to promote them.
If you use a CRM correctly, you could be able to provide the quote your prospect/client will want, at the time they will want it before they have even contacted you or visited your website.
Our moonstride travel agency CRM software and tour management software has tools built in to aid data capture, to view, track and report on customer interaction and outcomes, bespoke tag management to help you categorise your data, automation tools to keep you on top of all your leads. With moonstride you can forget about using multiple systems to gather information – everything is in one place from prospect/client details to full lead enquiry, quotation and booking history.
Excel spreadsheets and multiple systems just do not provide an efficient workflow. moonstride provides a single solution CRM, back office and booking engine so if you are looking for a CRM and travel agency management software, book a demo with moonstride today.
Book a Demo