Make life easier with moonstride and
automate your workflow.
With quotes, bookings, and accounting all in one place. Work smarter and easily manage service inventory as well as group travel, customers, and travel agents.
Our Industry- leading DMC solution has you covered with the following features:
Easily add travel products
Add multiple travel products including accommodation, packages, activities, transfers, rent-a-car, cruises, insurance, and more.
Gain greater control over pricing with predefined markup rules for each service component, improving margins and driving growth.
Manage customers, suppliers, and travel agents
Keep detailed records on customers, suppliers, and travel agents all within one place and personalise all documentation to include your travel agents own branding.
Centralise communication with customers
Centralise your communication, and say goodby to digging through your inbox. Our two-way email system syncs all customer and supplier email correspondence to its associated enquiry/quotation/booking.
Using our transfers module, allocate bookings to multiple transfer kinds in one go, whether it's a shared or private transfer. For more detail, please refer to this link.
Right solution for FIT & Group Travel
Manage your FIT and Group travel processes; create quotes, itinerary, manage bookings, sending emails to customers & suppliers. Get a full report on payment status for group travel and track group member's payment.
Manage enquiries, quotes, and bookings
Take control of the booking workflow and centralise management of all bookings. Create and save templates to avoid starting from scratch, and let quotations automatically change to bookings on payment. Save time, sell more.
Quickly search and add your travel products in seconds to create detailed itineraries. All prices, discounts, supplements, and special offers are automatically calculated. Searching for your travel products has never been easier using a contracting module or third-party API integrated within the platform.
Confirm quotations from suppliers
Upon receiving availability from suppliers, automatically convert the quote into a booking and send confirmed itineraries and invoices to the customers.
Automate booking confirmation with suppliers
Supplier confirmation management offers a two-way system, which emails the quotation details to suppliers so they can quickly confirm availability directly within the platform. The system will notify you when each supplier responds, allowing you to ensure that all services are booked and never missed. Not only is the risk of error reduced but communication with the suppliers is improved and centralised.
Improve your service ordering process
Never miss a beat with our operations module, with a centralised overview of all booked services, you can quickly identify any missed reservations and ensure nothing is ever missed.
Organise rooming, transfers, and flight lists
Easily organise passengers departures and arrivals. Create rooming, transfers, and flight lists and send to your suppliers.
Complete management of receivables and payables
Process invoicing and confirmations
Upon receiving online or offline payments from customers, you can send/generate invoices and vouchers to customers and confirmations to suppliers.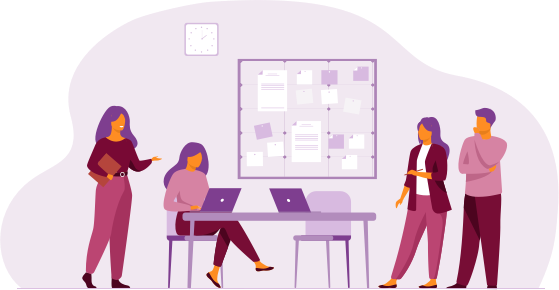 Manage accounts receivable and payable
Easily manage customer and supplier payments and invoices. Stay on track with actual earnings, amounts owed, debts and payment methods.
Integrate accounting systems like Xero and Sage into our moonstride travel software and escape retyping invoices and payments. Remove the need for manual work and avoid potential errors.
With advanced reporting, identify areas generating the most value and maximise this opportunity to drive further revenue.
Payment records for each booking are captured within one place, making it easy to see the history and nature for every transaction made.
Stay on track with supplier payments and never miss a payment again. With supplier payment reports you can easily identify what payments are due when, improving supplier relationships.