Skip to content
Skip to main menu
Introducing our Transport Allocation Module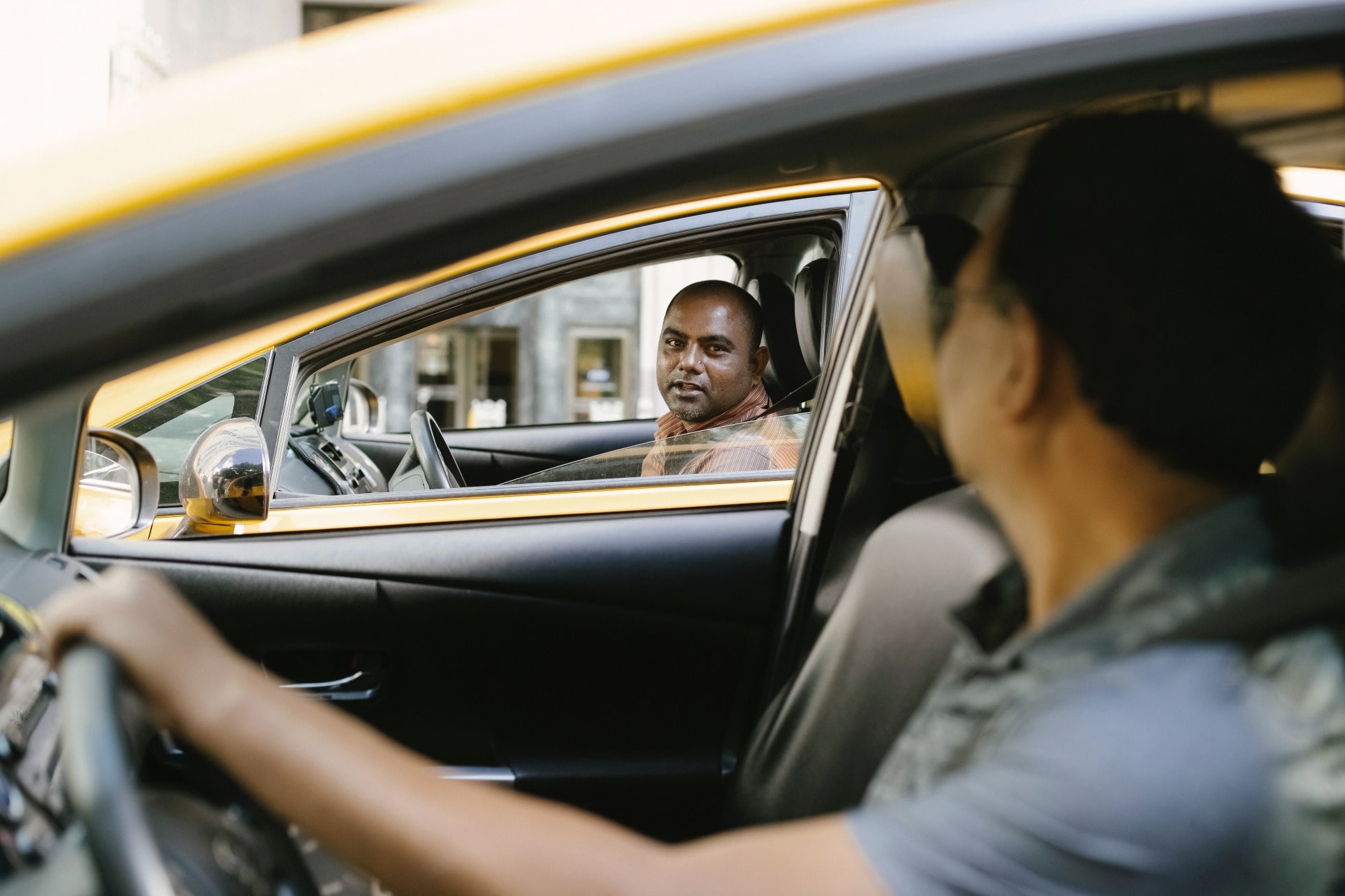 Here at moonstride, our key objective is to make your life easier and so without further ado, we are thrilled to announce that with our destination management software, we've made it even easier to automate your workflow and increase your productivity with the new transport allocation module.
As someone who's dealing with multiple bookings from a variety of different sales channels daily, it can be difficult to keep on top of everything and ensure a seamless and reliable service whilst maintaining a personal touch. That's why we have introduced the transport allocation module into our destination management CRM. Our transportation management software has been carefully designed to make booking and managing transfers fuss-free and simple. Take a look at some of the key features highlighted below and discover the moonstride transportation management system benefits for yourself:
Transfer Type Flexibility
From cars to coaches, boat transfers and flights, the transport allocation module provides you with the flexibility to choose between private and shared transfers across all transport modes, meaning everything can easily be managed and booked within one platform.
Seamless Booking Process
For every booking that comes in, immediately assign and book each transfer directly within the platform. From the transfer type, pick-up and drop off locations, select all the details you need with a click of a button and let the system automatically calculate transfer times and send the booking confirmation and details off to the supplier. With our inbuilt two-way system, suppliers can then confirm the availability and booking details within the platform offering complete transparency and streamlining the booking process. With supplier access to the booking system, there is no chance of miscommunication and the risk of potential errors is minimised.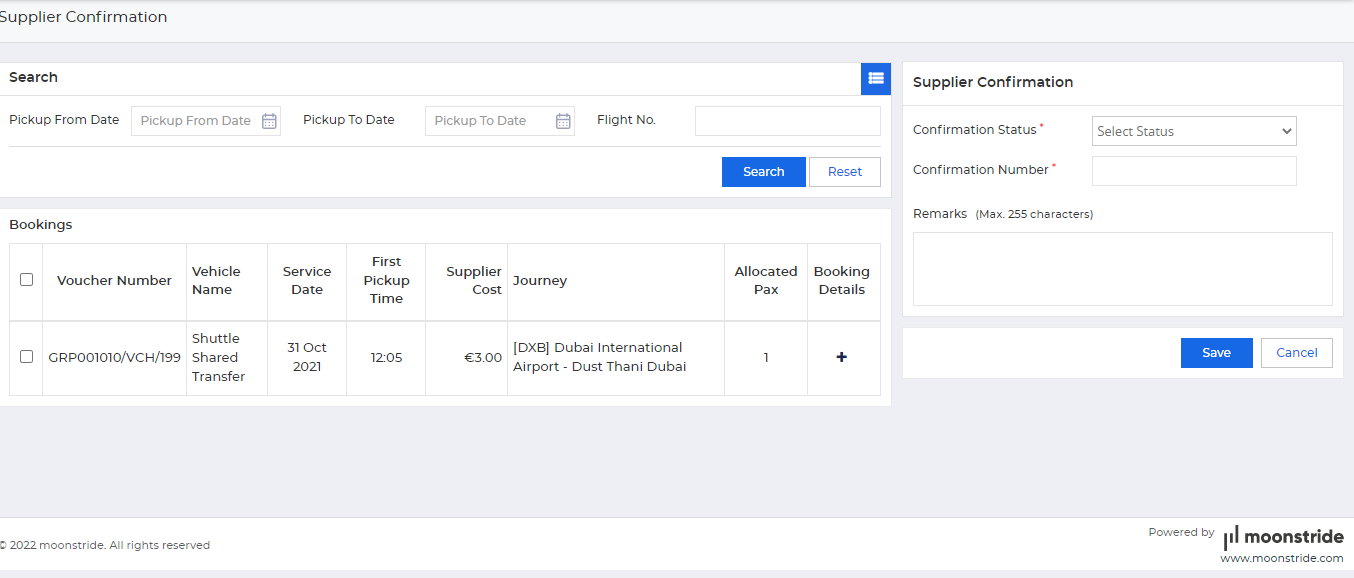 Shared Transfer Allocation
Remove the headache of allocating shared transfers with moonstride. Multiple bookings can be assigned to the same transfer. Simply click on the bookings to be assigned to that transfer and a group will automatically be created and allocated a group code, name, date, and description. Once a group transfer has been created you can continue to add new bookings to that transfer until the maximum occupancy for that transfer has been reached.
Centralised Overview
Track transfer reservations from beginning to end with everything organised into one simplified workspace. The allocation transfer module offers an organised preview of all bookings with transfers, and identifies all transfers that are confirmed, pending or unallocated so you can quickly identify any missed transfers or those not yet confirmed by the supplier. With a quick search feature, you can filter transfers by booking voucher, transfer type, date and location, keeping you in the know of what is going on across every booking.
Automated Document Generation
Save time and streamline time-consuming tasks with the allocation transfer module. For every confirmed transfer, the system automatically creates the vouchers and professional looking documentation ready to send to both the supplier and clients. All you have to do is click send and the job is done, leaving you more time to focus on other tasks at hand!
Instant Reports
Quickly generate reports to highlight all upcoming transfers for a particular day or supplier and export these to EXCEL or PDF. Share these details with suppliers, or clients and ensure every transfer service runs like clockwork. Use reports to also gather business insights which will allow you to monitor the performance of transfer types and suppliers and use this data to drive future business decisions.
moonstride is the CRM designed for the destination management company looking to grow their business and streamline operations. Each feature of the transfer allocation module has been proven to save time, money and improve accuracy, making it one of the most efficient ways to plan, manage and book transfers across your business. For more information take a look at our Transport Allocation Module page or book an online demo today and let one of our friendly travel specialists show you how easy transfer management is with moonstride.