Pipeline | Kanban View
Expect more from your CRM, organise and stay on top of your enquiries, quotations and bookings. Visualise the number of open enquiries, status of each enquiry, distribution of enquiries amongst sales representatives, and more through moonstride's visual pipeline view.
Efficient Sales Management
Useful and effective application for salespeople that gives a clear overview of your sales pipeline to the sales team.
Visual Sales Pipeline
Gives your sales a visual representation of all the prospects at different stages of your sales cycle from open, quotation to booking confirmation.
Customisable Pipeline Stages
Customise each stage in your pipeline based on your business needs and sales process.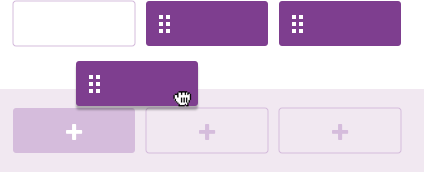 Simple drag-and-drop navigation
Move your enquiry, quote and bookings across your sales pipeline with a simple drag and drop. Like organising your filing cabinet.
Action-oriented sales activities and follow-ups
Schedule and collaborate on tasks, activities and meetings with your team and customers. Make quick notes from the pipeline screen against every enquiry, quote and booking.