Skip to content
Skip to main menu
Northern Lights holidays: A COVID-safe option – How moonstride can help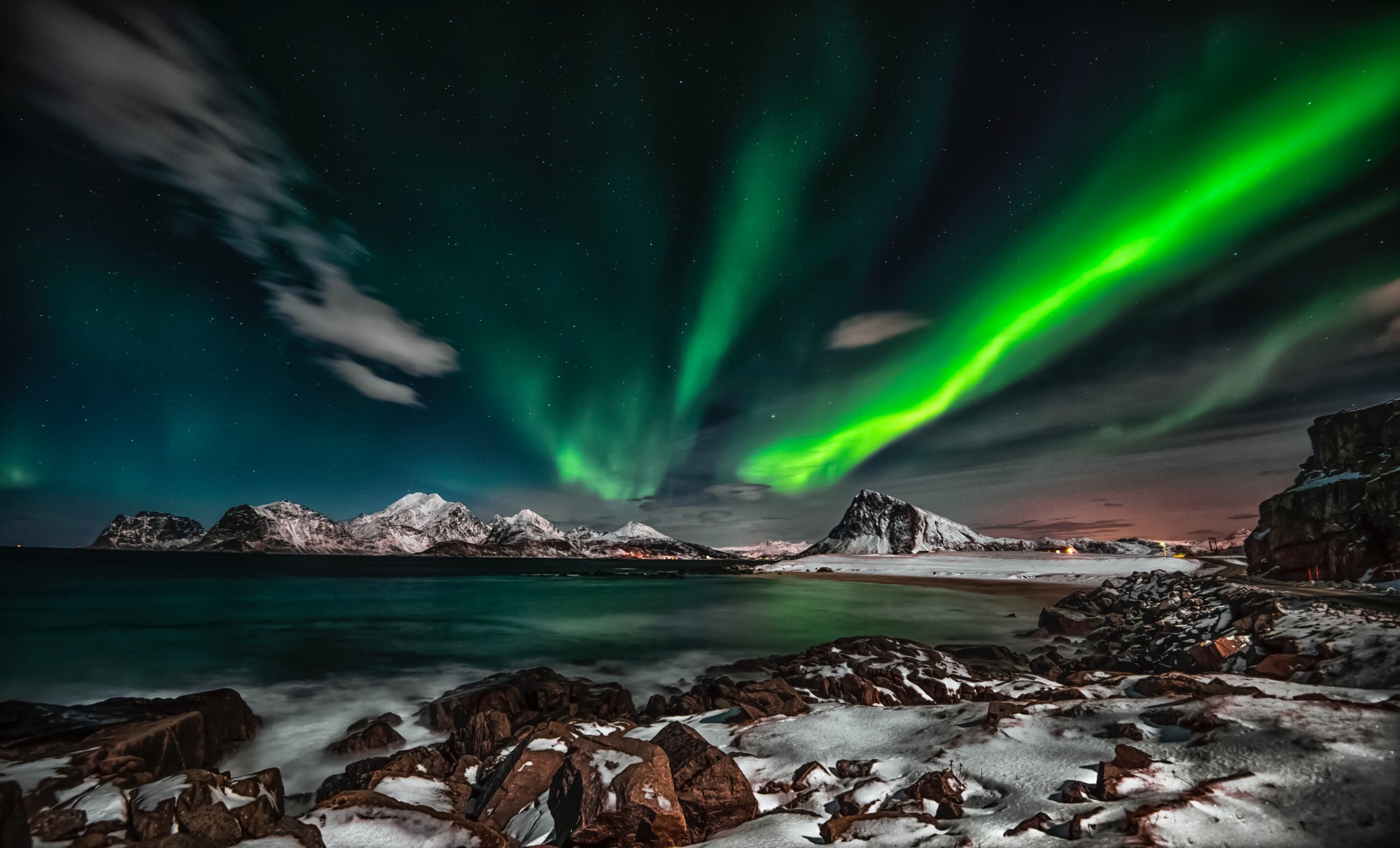 The Vikings believed that the northern lights were fires that surrounded the world's edge, an outpouring of flame from the northern ice, whereas the Inuit assumed that they were just spirits playing in the sky. The aurora borealis is just another stunning show that our beautiful planet Earth bestows upon us, and it's no surprise that thousands of people travel to view it each year.
Because of the COVID-19 and Omicron variance, many excursions are likely to be canceled. Still, for those travelers eager for an adventure this year, this celestial spectacle could be a safe choice. So, let's have a look at some key considerations and how our travel agent software moonstride can assist you in bringing your consumers the perfect trip to see the northern lights!
Aurora borealis, the magnetic field dancing with the sun
What really is the aurora borealis, aside from myths and folklore? Without going into too much detail, it includes charged particles from the sun reacting with the Earth's magnetic field. What's the result? That light spectacle that makes travelers dream of seeing the northern lights at least once in their lives. With this in mind, it's safe to say that the aurora borealis is a result of solar activity. This forces us to examine in which solar cycle we are in while planning our trip, because the more sun activity there is, the more likely we are to observe these lights.
The sun's activity may be monitored in an 11-year cycle split into "solar maximum" and "solar minimum," according to Rodney Viereck of the National Oceanic and Atmospheric Administration (NOAA) (via Lonely Planet). There are 3-4 years of strong northern lights activity during the solar maximum, followed by 3-4 years of lower activity. Right now, in 2022 we are in the middle of solar minimum, so the next big moment will be in July 2025.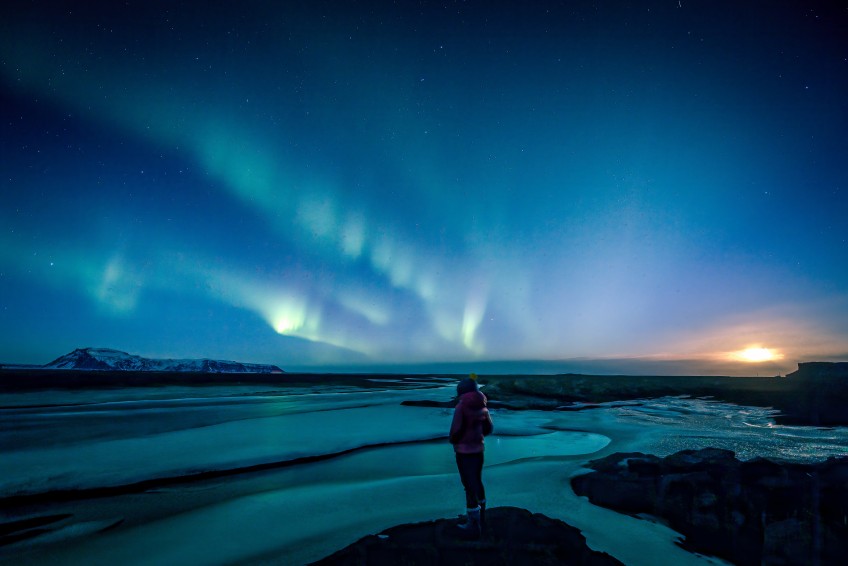 Wait, I won't be able to see the aurora borealis this year?
On the contrary, in fact! Even if we are in a solar minimum, planning a vacation to view the northern lights is an excellent option because they are more predictable, as Viereck explains. In any case, you can consult websites such as the NOAA's Space Weather Prediction Center for more information. Each country also has its own tracker: Alaska, Canada, Iceland, Norway or Finland all have webpages where you can look up forecasts for specific areas.
COVID-safe activity
While the rest of the world struggles to adjust to this "new reality," the tourism business must continue to operate while ensuring clients that they are safe. When it comes to ensuring the health and safety of your clients, promoting outdoor activities is a good alternative. COVID-19 is proven to be transmitted between two people that are less than two meters apart. The virus can be transmitted through little drops from our breath, which we expel every time we talk, breathe, or cough. When you're outside, the fresh air is continually moving these little drops, making it less likely that you'll catch the virus.
Choosing activities like northern lights tours, for example, looks to be an enticing, safe, and helpful alternative for both sides: for a tourism sector looking to reinvent itself and for visitors looking to travel again but not endanger their health. However, we recommend you have a look to each country restrictions to be updated with this changing situation:
moonstride, here is our help
Easy and automatically data management
As a tourism company, you'll almost certainly have to maintain a huge amount of consumer data as well as your agents' information. Who wouldn't want to see the aurora borealis, after all? You can manage your customer, agent, supplier, hotel, and tour information automatically once you've manually entered it into moonstride. Your clients' datas, on the other hand, are secure on our platform.
Agents linked to the booking
You can assign particular enquiries and quotations to each agent under the same reference number after you've saved their information and created a profile. By entering the agent's name, for example, you'll be able to immediately access all of the details for a certain trip.

Helping you with your marketing campaign
Another distinguishing feature of moonstride is the ability to see the source of the enquiry. Let's imagine you're running an email marketing campaign. The amount of email enquiries received will be recorded in our system, allowing you to evaluate the campaign's success.
Fast way to check your enquiries
The pipeline mode is a convenient approach to keep track of your enquiries and the actions you need to take. For example, if you need to schedule a meeting with a client or a travel agency, you may do it using the system and assign a priority to the task. You can also track the status of the enquiry, from new additions to quotation negotiations to completion.
You can organise the phases and control each section of the pipeline to prioritise the tasks you need to complete first. Even if you're creating an enquiry for the first time, you can choose the stage right from the menu.
Currency and prices: looking for the best deals
Depending on the currency your clients will use, you can choose from a variety of options. People who travel to see the northern lights frequently come from all over the world, therefore moonstride allows you to adjust to their currencies.
Because moonstride works with third-party suppliers, you can find the best discounts on flights, hotels, and transfers all in one place. Also, if you provide aurora borealis excursions with price brackets, moonstride gives you the option to divide the fees according to your brackets.
Travel itinerary builder: create the best experience for your clients
It's time to be creative! Our dynamic online itinerary builder tool can help you decide which experience would be the ideal for seeing the aurora borealis. Build an automated itinerary that is tailored to your clients' needs, adjusting each section as needed and making the tour easy to understand for your customers.
You may plan your entire trip day by day, utilising photographs, descriptions, and the most efficient schedules. If you additionally sell food packages to tourists, you may add it as an add-on to our system. Once you're satisfied with the itinerary, moonstride will create a file for you using the template you like.

Hotel management: special offers and more!
If you have direct contracts with hotels, you can add them in one of two ways: manually each time to a quote or booking or pre-load all the hotels and search while you create a quote or booking from the system. Following a description and photographs, you may check out the different rooms and pricing after adding the hotel. You can simply add any of the options to the quotation if you are satisfied with them.
When choosing a hotel, you can sort it by room type, cancellation policy, supplier cost, consumer cost, and so on. All of these can be added ahead of time. moonstride also has a "stop sale" option if you need to block a hotel room for a specific number of days. This means that the rooms on the blocked days will not be available.
B2B Modules
We also have B2B module and features where agents may login and establish markups, commissions, etc. to make your business easier and less painful. We can also link API systems so that you can acquire all of your hotel products through moonstride.
Any extra suggestions?
We adjust to your needs. If you require additional features or add-ons, simply let us know what you require, and we will work with our development team to make it happen. We'll set up a meeting with you to discuss any additional fees, and we'll develop the features you require.
On the other hand, if you discover a feature that you believe will benefit a big number of clients, we will give it top priority. We've made moonstride the travel CRM software that best adapts to our clients' demands thanks to their feedback. We'd be pleased to talk with you if you want to test moonstride on your own and plan your next northern lights tour for your guests. Also, to check out our features, we invite you to experience our free, no-obligation demo.