Skip to content
Skip to main menu
Benefits of Creating & Managing Proposals & Itineraries on a Cloud-based System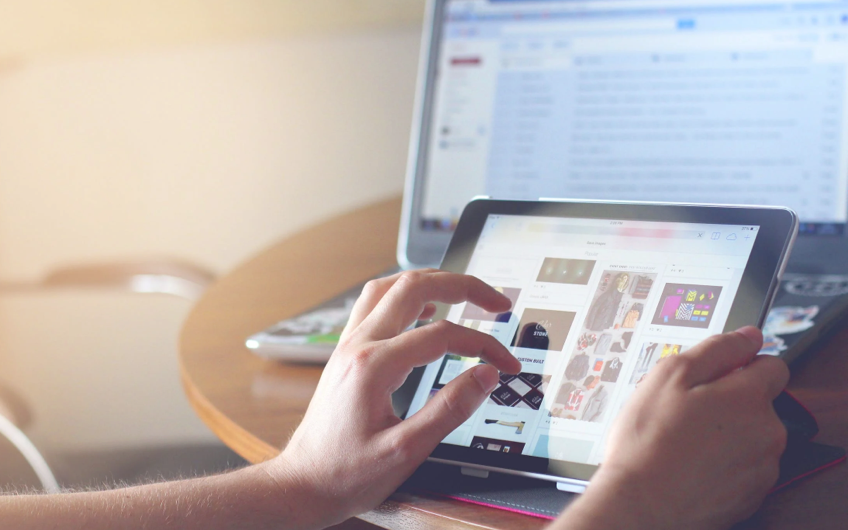 Reopening overseas travel will be a slow and cautious return but as we begin to emerge from the covid-19 crisis the demand for travel is returning and travel businesses can focus on getting back to what they do best: selling holidays!
With moonstride's cloud-based tour operator software, travel businesses can efficiently create and manage itineraries and proposals in a fraction of the time. We help hundreds of tour operators and travel agencies effectively manage their customers, suppliers and remote staff with the objective to make life easy and work more enjoyable. With moonstride, companies work better, smarter and utilise their time all thanks to working with a cloud-based CRM.
Here we review six of the key benefits of using a cloud-based CRM system when it comes to creating and managing proposals and itineraries:
1. Around the clock access to the application, from anywhere at anytime
Being on the cloud employees can access moonstride from anywhere and at any time. All you need is a good internet connection, giving you the flexibility to do what you need to do when you need to do it. Whether it be working remotely, on an educational trip or you just need to make a few last-minute tweaks to an itinerary after leaving the office, moonstride gives you the freedom to work when you need to and stay ahead of the game.
Simple access doesn't mean a compromise on security either, cloud computing provides more advanced authentication, so you can be confident that your business is secure and you do not need to worry about data being lost or inappropriately accessed.
2. All the information stored on a single platform
The cloud-based CRM software brings in all of your enquiries, quotations, travel itineraries, supplier confirmations, travel records, and much more into a single easy-to-use online platform. With everything in one place each working day is maximised and productive. All employees have access to the same information, optimising communication, and collaboration in real-time so multiple users can work on a proposal at one time and understand what is going on with each and every itinerary. Allowing teams to work better together, without actually being together.
3. Streamlined itinerary and proposal creation
A major advantage of cloud-based technology is speed, and with moonstride's dynamic online itinerary builder, you can revolutionise the travel planning process by creating tailored itineraries in a matter of minutes.
The tour itinerary builder offers built-in product inventory with the ability to pre-load content-rich information, high-definition images and maps. Pull through individual travel services or create multiple itinerary templates, massively reducing the time and effort spent on searching and re-using content. Trips remain visually stunning, personalised, and they take minutes to put together. All arrangements are clearly laid out day-by-day and costs are clearly presented, so your customer knows exactly what is included. With everything loaded onto the cloud, there is no limit to how much inventory can be uploaded and there is no risk of slowing down the system as a result.
With a fast turnaround time on quotes and itineraries, the travel quotation software allows any travel business to increase sales and impress customers. It's the itinerary builder for travel agents or tour operators that will make your business agile and move forward.
4. Seamless itinerary and proposal management
The travel itinerary planner lets you track and monitor every customer's sales journey from start to finish. Real-time updates offer immediate insight into each booking, allowing you to stay on top of customer and supplier payments, effortlessly manage any changes including refunds or cancellations and ensure every booking is error-free. Easily convert quotations directly into a booking and send all documentation directly from the platform. With a two-way email system with suppliers, suppliers can confirm availability directly within the platform saving you time and keeping you in control of every booking.
5. Compatibility
moonstride's cloud-based proposal software has readily available APIs which allow you to integrate with your existing applications or software such as your website, travel accounting software, or third-party suppliers including global distribution systems, hotels, and payment gateways. It is this compatibility that ensures working processes are simplified, errors are reduced and transparency across the business is heightened. This means when creating itineraries, you can easily book travel services or source prices and availability without having to leave the platform, you can send proposals directly to your customer via email and when it comes to money coming in and out of the business the accounting team can understand exactly what is going on with each and every booking.
6. Automatic syncing and software updates
With a cloud-based CRM, data is continuously synced and saved so there is no risk of losing work and there is a clear record of any revisions or updates for all itineraries and bookings. Any information uploaded to the cloud remains safe and easily accessible, meaning you can confidently focus on the task at hand without the need to keep saving work.
With travel technology booming and the ever-evolving demands of travel, it is important to remain innovative which is why we upgrade our tour operator software every two to three months, so you can focus on increasing sales, whilst we make sure you have the most up to date tools to do so. Being on the cloud makes upgrades automatic and seamless so you don't even notice it happening in the background.
Utilise your time with a cloud-based CRM system and let moonstride do the hard work for you. With more time and flexibility, you can concentrate on your customers and respond to their needs as early as possible, providing you with a competitive edge. Having a cloud-based platform the installation and onboarding process is pain-free and simple, so you can enjoy instant access and avoid upfront costs. No bulky hardware loaded onto your device, no obstacles when it comes to working out how to operate the system – just improved operations, simple access and a faster way of working. The best bit? With everything on the cloud, you reduce your carbon footprint so you're doing your bit for the environment too. To find out more contact us today for an online demo.