Skip to content
Skip to main menu
How to Consistently Scale-Up Leads with a CRM System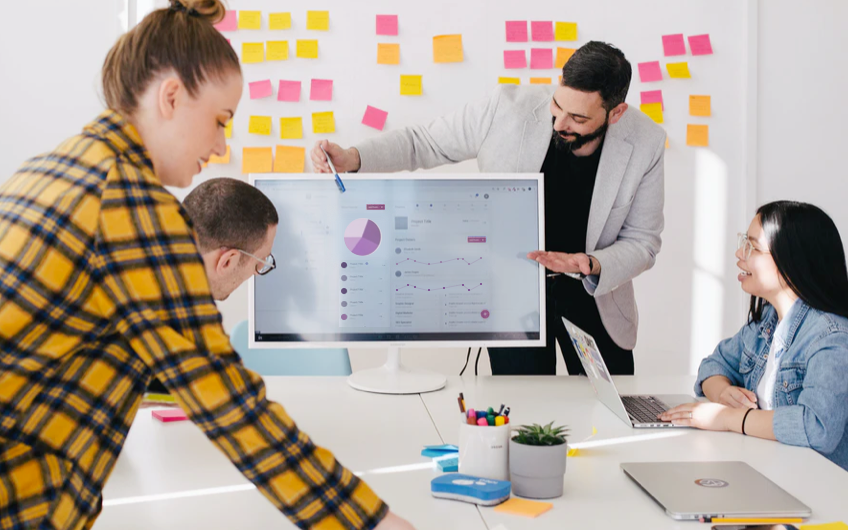 The right customer relationship management (CRM) software provides all the tools you need to manage, streamline and grow your business. For any travel business, the ability to generate high-quality leads is imperative to its success. Leads turn into customers, who turn into repeat bookers as well as strong promoters for your business.
With moonstride, you can harness the power of CRM software to help nurture your leads and grow sales all whilst saving time and money. How? Take a look at some of the moonstride's CRM features highlighted below and see how much more you can achieve when working with moonstride.
Make it easy for customers to reach out
When a visitor discovers your travel business through one of your marketing channels such as your website or social media page there needs to be a call-to-action (CTA) function to encourage them to reach out and get in touch with you. With moonstride's tour operator booking system you can easily add CTA buttons to your sell channels where a potential customer clicks to fill out a customised enquiry form. All this information is then automatically populated into the moonstride CRM in real-time so you can respond and nurture enquiries as soon as they come into the platform. moonstride makes it easy for you to expand your sell channels with website integration and automatically capture every enquiry without having to lift a finger.
Know your audience
With smart customer profiling, you have a 360° representation of your customer. Collect and capture all of their information such as likes, dislikes, travel requirements and personal details in line with GDPR standards. The more you know about your customer the stronger relationship you are able to build with them, meaning they are more likely to book their holidays with you. moonstride's travel agency software stores all of the detailed records as well as all of their past enquiries, quotations, bookings, and emails centrally so you can stay on top of the customer's journey and access their information at any given time. Having this information ensures you can identify their needs and deliver the holidays that draws them in and guarantees they book with you on an ongoing basis.
Use your data
Travel agency CRM software like moonstride provides the analytical tools to gather meaningful data which can be used to create insightful reports. With all the information stored on one platform, you can forecast emerging opportunities, remain innovative and formulate your business strategy to generate more leads. Create reports to gain business insights on customer preferences, spending habits, purchase behaviour and make informed decisions on how to maximise such behaviours, improve sales, as well as the customer experience.
Segment, Target and Capture!
With smart customer profiling and insightful reports, you can use moonstride's segmentation features to create custom tags and identify demographic groups more likely to be interested in certain holidays or travel services. With this functionality, you can drive specific marketing campaigns that will specifically target these groups. For example, if there is a special offer on a family holiday you can quickly draw up a list of all customers in your database who fit within that demographic and then reach out to them accordingly. Create fully customisable emails and send them directly from moonstride's CRM lead management system or go the extra mile and give them a call. By driving personalised content to your customers you will improve conversion rates of marketing campaigns and seamlessly generate leads more likely to convert. Through rich analytics, you can also manage the success of each marketing effort to ensure you replicate the campaigns that were most successful and avoid those that didn't generate enough leads or response.
Visibility
There's no point in generating more leads if you don't have the capacity to qualify them, nurture them and ensure they make the purchase decision. moonstride is the CRM and software for tour operators and travel agencies that automates the sales pipeline and integrates the entire process within one central platform so you can see everything at a glance and easily identify what is going on with each enquiry and see all notifications and tasks that need to be completed. Instantly filter enquiries to see who is working on what, what needs to be done and prioritise your workload ensuring that all incoming enquiries are actioned as soon as they come in. With automated processes, you have more control and time to qualify leads and nurture them into a confirmed sale.
moonstride provides a fully integrated cloud-based CRM solution specifically created for the travel trade. It offers a wide range of powerful features and integrations that allow you to optimise your lead generation and manage them effectively.
For more information, book an online demo today and let one of our friendly travel specialists show you how easy life is with moonstride.