Skip to content
Skip to main menu
Making Travelling Inclusive: Tips for Travel Agents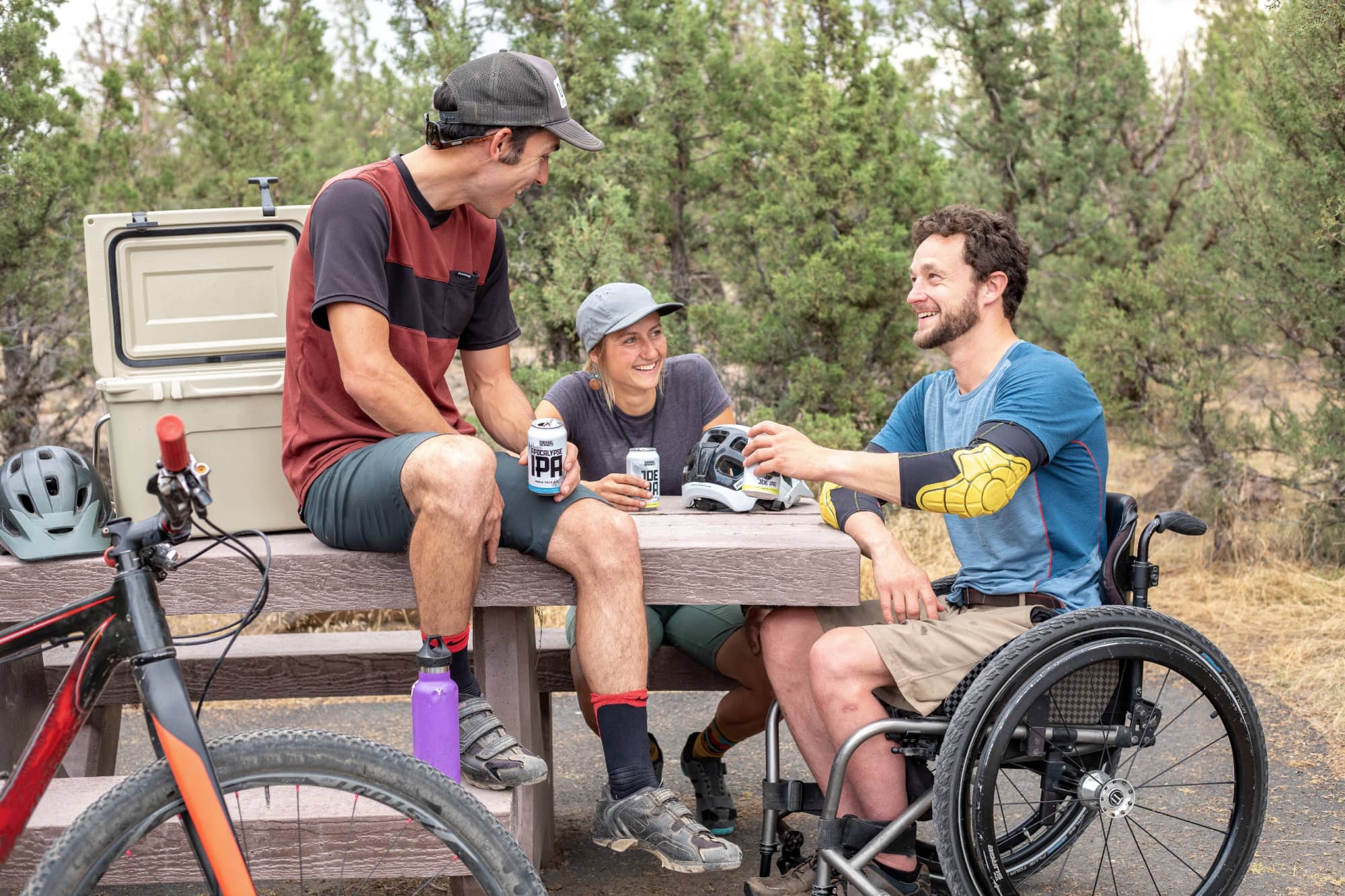 Our society is similar to a canvas. Our reality is a kaleidoscope of colors and shapes, and the tourism industry must be prepared to accommodate them all in its offerings. The terms "accessible" and "inclusive" are becoming more common in our conversations, and travel agencies, tour operators, and DMCs must be conscious of how critical it is for everyone to feel like they "have a room" in holiday packages. Let us look at the definition of this tourism today, where everyone has a place.
Accessible? Inclusive is better
We may describe accessible tourism as the first step that businesses must take in order to make vacationing easier for people with disabilities, such as wheelchair users. However, this can be tricky. Because, as the Global Sustainable Tourism Council (GSTC) notes on their website, what is "accessible" for a wheelchair is often not the best option for those with other ailments or mobility disabilities. So, while making "tourism for all" is a commendable effort, it is not sufficient to involve everyone.
On the contrary, "inclusive tourism" is a better term to use to describe tourism that considers everyone. When we talk about keeping in mind each individual and their needs and opening the door to everyone in the vacation company, this term provides a greater perspective. "That's why becoming more inclusive is a more appropriate goal for the tourism industry than focusing just on "accessible tourism" (which can be vague and hard to define – accessible for whom?)," GSTC claims.
"Becoming more inclusive is a more appropriate goal for the tourism industry"
Why is it so critical for the tourism industry to become more inclusive? According to the World Health Organization (WHO), 15% of the world's population (1 billion people) has a disability or impairment. Aging is also another process that sets aside old people that can't have access to the updates and information. The COVID-19 pandemic it's only making things even harder for these groups, and is making it clear that the "digital divide" is a problem that we need to address sooner rather than later.
The World Tourism Organization (UNWTO) states in their UNWTO Inclusive Recovery Guide that persons with disabilities and seniors have been hit hard by COVID-19. "Many have been excluded from communications on public health and travel updates, decision-making and information on accessibility of basic tourism service." It is more crucial than ever to make tourism accessible to these groups of people: it benefits both tourism and them in terms of improving their well-being.
Visitors with disabilities spend an average of €800+ on vacation in Spain, compared to €600+ for tourists without disabilities (via Fundación ONCE). And, as quickly as possible, we must take action and make preparations for the future: According to the UNWTO, by 2050, one out of every six individuals will be beyond the age of 65. The world and technology are continually evolving, and it is up to us to ensure that no one is left out of the tourism industry.
Recommendations for travel agents: inclusion in the post-Covid era
"The tourism sector must prioritize accessibility," said UNWTO Secretary-General Zurab Pololikashvili. The organisation states that we are in a "game changer" moment, criticizing that tourism environments and services are often "designed without considering the different access requirements" that visitors and locals may need. In this case, what role might travel agents and firms play? They must establish bridges between these two realms, and the following are some suggestions for doing so:
Revamp your marketing strategy if needed
Make sure that everyone has access to your data. Larger fonts, braille, or audio descriptions are all good options. Assure them that you care about them and that you have planned to make their travel as a client as comfortable as possible: from your first talk to the end of their holidays. Be open and honest with your clients, and provide them with simple-to-understand documents.
Look for support from DPOs
According to the UNWTO's recommendations, tourism ministries, destinations, regional and local governments should collaborate with disabled people's organizations (DPOs) to better understand the challenges that customers with disabilities face and develop strategies to reach them. In this regard, DMOs (destination marketing organisations) should actively seek cooperation from DPOs, not just in emergency situations.
Staff training + inclusion in your own company
Prepare your employers to know how to treat tourists with different needs, and design protocols to act offering a safe, caring, and respectful customer service. Also, ensure that you offer equal opportunities in your workforce.
Inclusivity is an opportunity for your business
Variety is the key to success. The UNWTO promotes creating inclusive experiences and excursions targeted to different types of guests in order to engage a wider audience. This gives you a leg up on the competition. You'll be able to grow your firm into an entirely new area sooner if you offer more adapted packages. Keep in mind the prospective clients you will encounter: there are more than 80 million persons with impairments in Europe alone.
Accessibility is not luxury, is equality
When necessary, provide companions or plan for the use of adapted vehicles and modes of transportation. The UNWTO recommends doing so ahead of time because these accommodations come with additional fees that must be borne by governments, businesses, or individuals.
moonstride, another ally
Being in regular contact with your clients and being able to respond to their inquiries in the way that they require and in a timely manner is critical to your company's success. moonstride is a travel CRM software that can help you manage your business more effectively, and adapt yourself to a wider range of customers without effort.
For example, in moonstride, you can include as many quotations as your clients require in order to display all of their vacation demands in their enquiry. Furthermore, our system generates an invoice that presents all relevant information in a clear and easy-to-read manner in order to provide your clients with a document that they can quickly access. We have three templates to choose from, based on your needs and what you want to show.
moonstride, a CRM software that adapts to your clients' needs
Our platform is accessible to all . Given that this is a cloud-based system, installation is quick and painless. All you have to do is enter your information and connect into the program from anywhere and at any time. Additionally, you may operate with the security of knowing that the system is not at risk thanks to our strong authentication. An inclusive and intuitive working style that will boost your productivity, and will take care of your client's needs.
To find out more, we invite you to contact us today and try our online demo.