Skip to content
Skip to main menu
What we learned from 2022 and WTM
After a turbulent couple of years in the travel industry it was great to see so many friends and family of the travel industry back at WTM 2022. It was amazing to see travel bouncing back and how the last couple of years is shaping the future of travel.
What did we learn?
The importance of feedback is vital for any business, it allows us to focus our product on where the industry requirements lay, staying ahead of the curve to ensure our clients are in the best possible position to take advantage of the ever-evolving travel market.
Consumer patterns and booking behaviour have changed. Businesses have had to adapt their strategies, from advertising to product, to accommodate the changes in the average buyer's booking routine.
Flexibility and speed was high on the agenda. The ability to adapt, change and to implement these changes at a quicker pace.
Modernisation – the need to access the best technology to enable and make use of the benefits across all areas of the business including reducing manual intensive work, management tools, communication and data.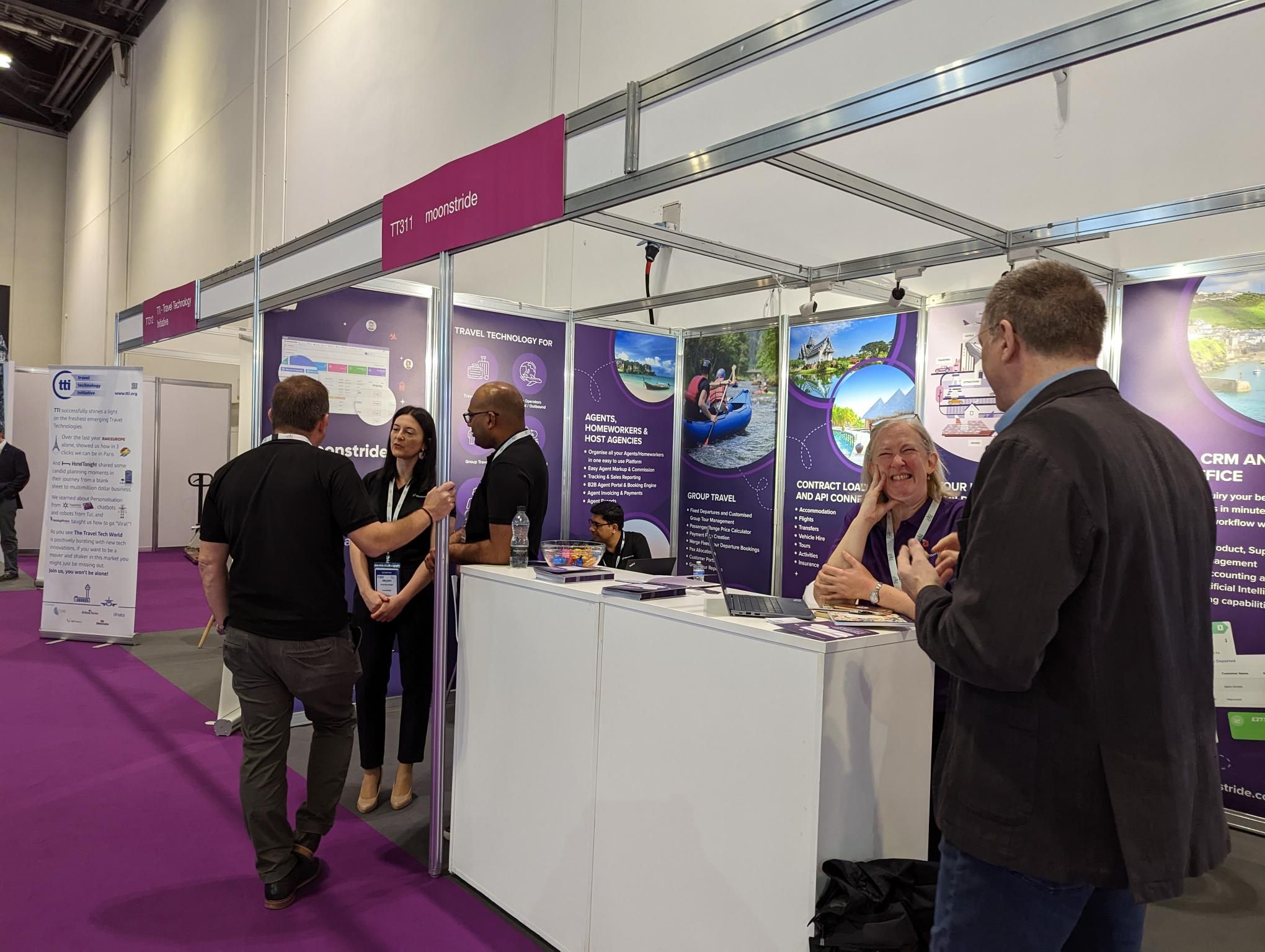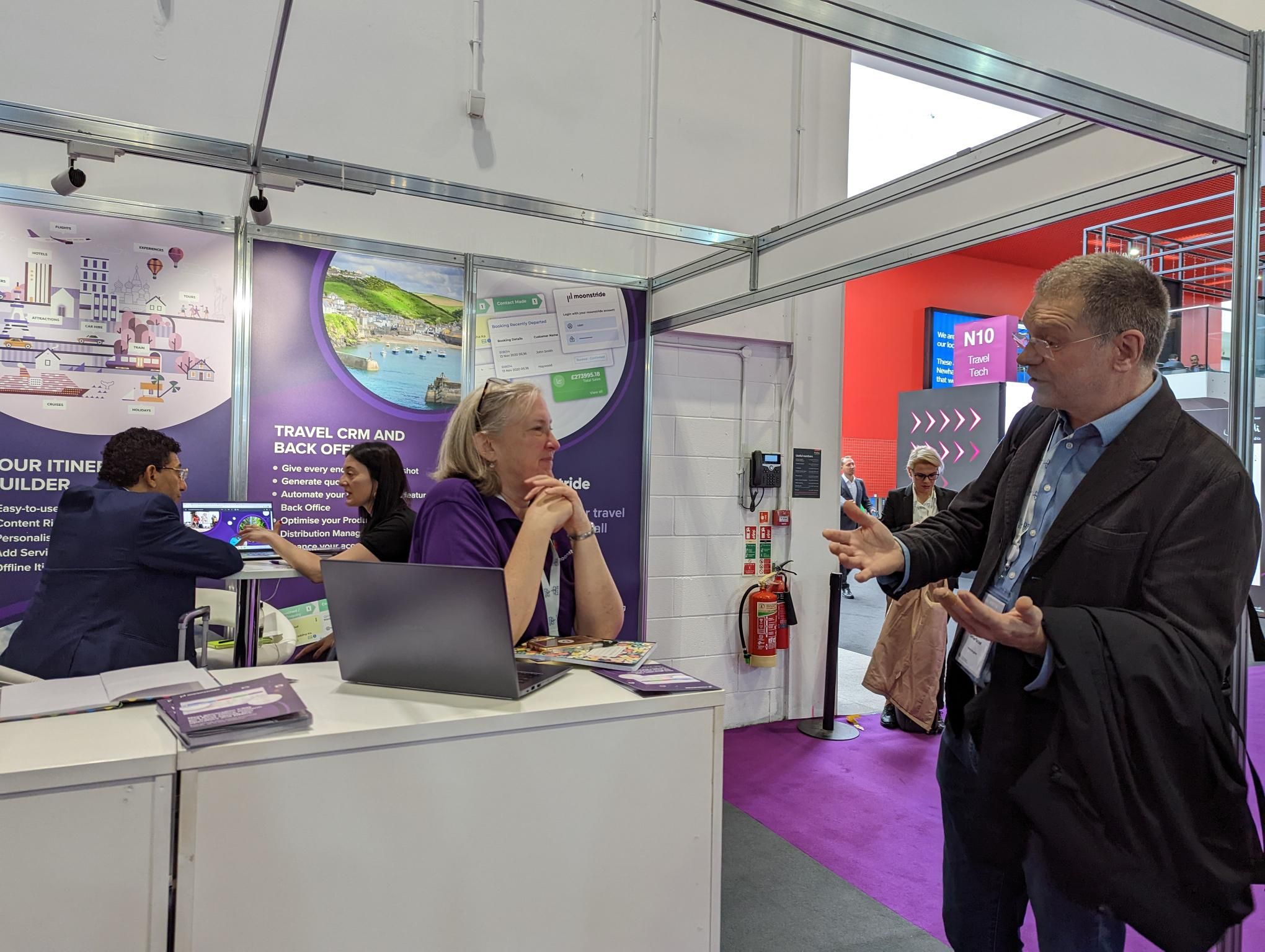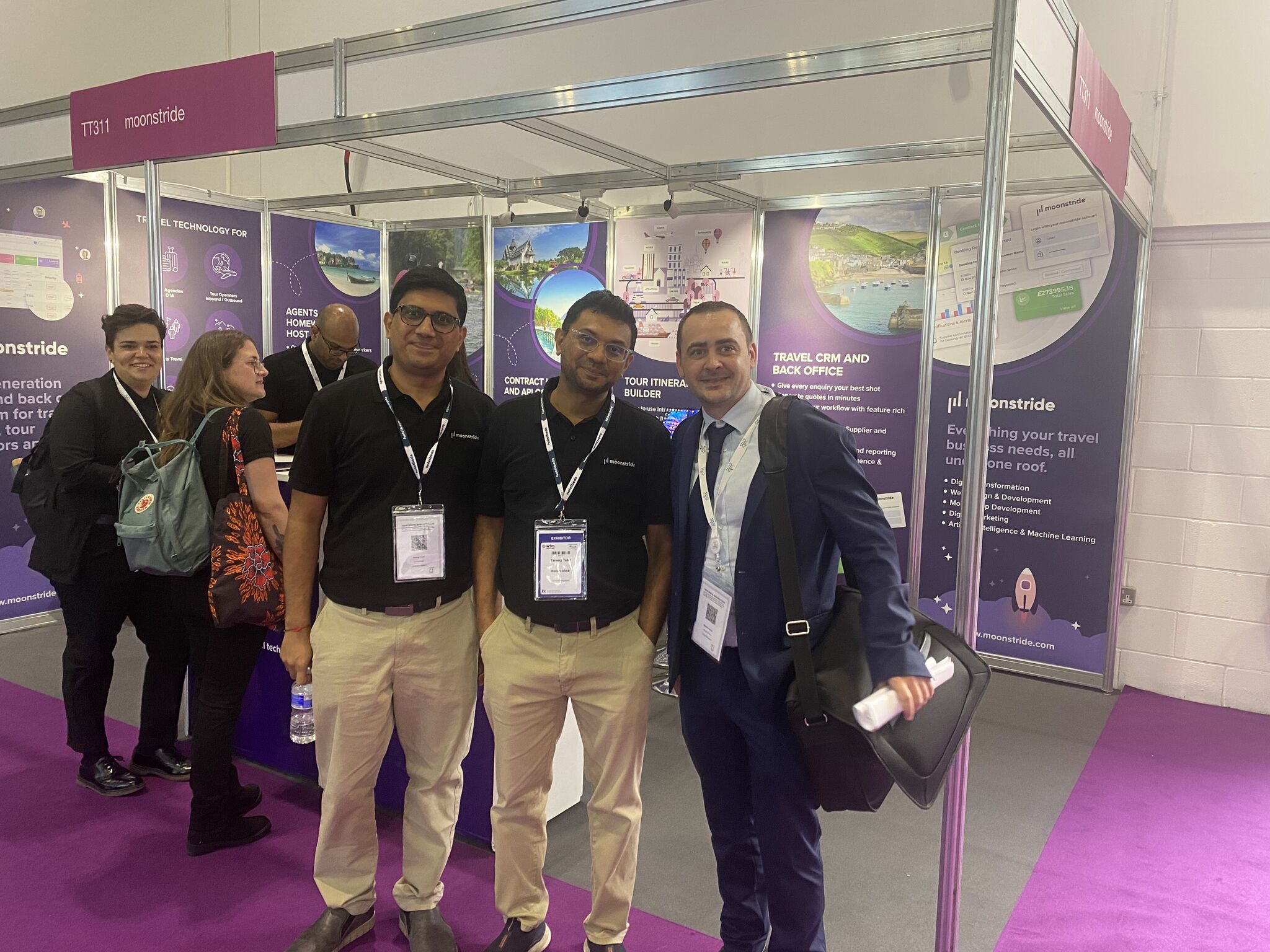 Key Points
Embrace artificial intelligence
Become agile
Adopt cloud, modernise your tech stack
Manage, implement and master change
Build a customer centric culture
Integrate better with your buyers and suppliers
Break down your organisational silos
Source and contract better
Deliver features and functionalities faster
Transform data into business intelligence
Repurpose your operational budgets to budgets for growth
We learn to ensure we are aligned to the future direction of the travel industry.
We have some exciting new cutting edge tech and functionality due to be delivered in 2023 as we continue to provide our industry leading moonstride travel CRM & booking engine to the travel sector. Find out more about how our travel solution could revolutionise your business.
If you were not able to attend and visit us at WTM there is still time to talk technology solutions.