Skip to content
Skip to main menu
Trends that Travel Agents Need to Know in 2022: Ed-adventures, Workation, Cosmonaut Trips, and More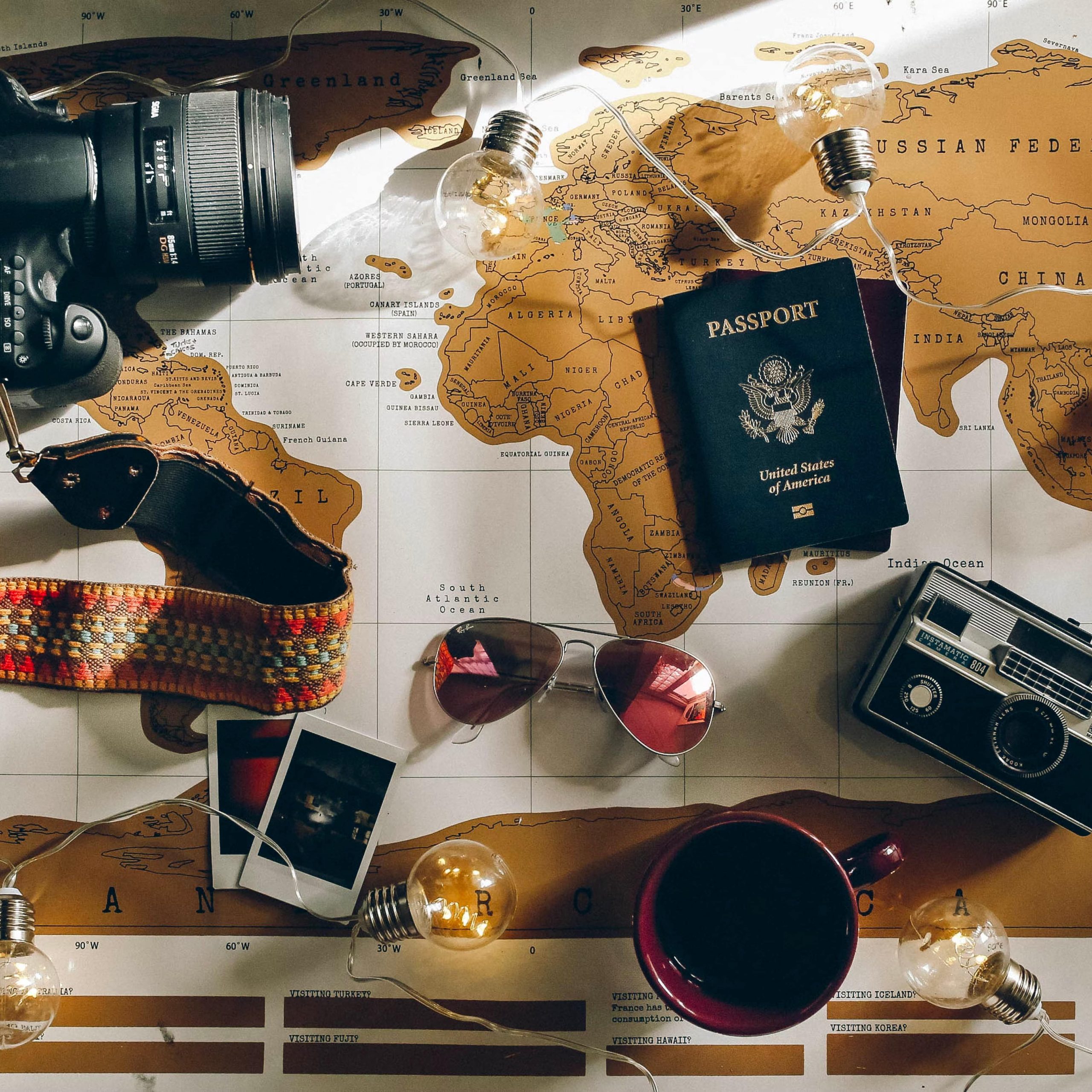 The ongoing global epidemic has had an impact on how we live, work, and go about our daily lives. Travelers have created new tendencies as a result of their unique situation, which better fit their economic, social, and political potential. In an attempt to respond to the requirements and choices that clients have today, new concepts have evolved in the tourism business. Survivors, as Darwin famously observed, are those who can adapt to change the best. Tourism had to redefine itself as well.
Little trips in the countryside near town, adventures that entertain and educate children while their parents work remotely, or positive travels to take care of themselves are just a few of the recent vacation packages and options that travel agents, tour operators, and DMCs should keep in mind for 2022 and beyond: new trends for professionals, students, parents, and people looking for a new fresh start. Let's take a look at the ones that are most significant.
From school farms to Mars
Workation
Working from home is not a new concept. However, most businesses have experienced a revolution as a result of the restrictions and lockdowns. Employees and employers converted their living rooms, bedrooms, and kitchens into workplaces. What if you could travel to the other side of the globe and continue working there? All you'll need is your laptop, an Internet connection, and a seat that's comfy enough. This is how the concept of workation entered our lives: a mix of work and vacation.
These remote employers have earned the moniker "digital nomads" per Skift. They have discovered that their telework provides them with the perfect excuse to travel more. According to a recent report, Skift also claims "in April 2021, 14 percent of Americans told us they had taken more short-term travels and 16 percent had taken an extended vacation due of their remote work status." Working while in your second residence, for example, is a dream come true. What's the end result? Taking trips on a more regular basis. The advantages are obvious: workers are more motivated when they change their workplace, escape the monotony of home, and combine their employment with a vacation destination.
Microadventure
Local trips have benefited from the restrictions and the laborious process of securing a flight due to safety rules. The adventurer Alastair Humphreys came up with the concept of "microadventures," which are low-cost outings that keep the excitement and fun of traveling on an adventure while staying close to home. "The appeal of microadventures is that they make adventure accessible to people who may have very little outdoor experience," claims Humphreys on his blog.
It's a new approach for clients to spend their free time: at a secure location close to home, without risking their safety, while still satisfying their desire for adrenaline! While workation is aimed for professionals, this formula appears to be more suitable for students and young people looking for a cost-effective, straightforward, and exciting option. Clients will be delighted with the wonderful spots that are within their reach at the same time.
Ed-ventures
The World Tourism Organization (UNWTO) has proposed a new model that adapts to the new constraints that can be found in the house of the traveler: balancing their work-from-home realities with childcare. This ed-ventures trend refers to family activities that combine education and vacations for the family's youngest members.
As a result, when their parents are in meetings or working from home, their children can enroll in workshops to master new skills. Environmental Education Centers, for example, can be found in Spain: "school farms" where various activities relating to rural areas and the environment are carried out.
Cosmonaut camps
With his SpaceX programs, Elon Musk is preparing humanity to migrate to Mars, so it's a good idea to start preparing ourselves for that milestone! Cosmonaut camps are designed to provide participants a realistic space experience without having to leave the planet Earth. This is the journey for you if you've ever wanted to be an astronaut. They are based in the United States or Europe and are intended for people who are willing to pay whatever it takes to have a futuristic vacation.
Going outside our atmosphere is a reality in the tourism sector now that "the future is here". These astronaut training centers have become the best alternative for preparing us for this reality. "For someone who's considering space travel, it's the best way to get a taste of the experience," points Tom Shelley, the president of Space Adventures in Vienna, Virginia (via Robb Report). VR space trips and 0 gravity training are just a few of the activities taught in these facilities. You can even eat food from outer space! Of course, the budget is high: multi-day packages with the French company Orbite, for example, start at $29,500 for August's five-day, four-night program.
Self-development retreats
This is a unique type of tourism: tourists that travel inwards. Mental wellness, self-development, mindfulness, and meditation are words that are increasingly common in our language, and this is mirrored in our travel habits. The COVID-19 pandemic has compelled us to make changes in our lives, both professionally and emotionally. People are more conscious of their health than ever before, and the pursuit of wellness is more important than ever.
The goal of this vacation is to boost your personal growth path and attain personal balance. "As the Coronavirus outbreak affects us all physically, it's important to address the mental and emotional impact," says The Retreat Company in their blog. Yoga, workshops on anxiety treatment, stress management, and meditation are just a few of the activities available at these retreats.
moonstride: Assisting with new trends
Travel agencies, tour operators, and DMCs may alter their business practices by implementing a proper travel business management solution, which provides crucial flexibility and the ability to respond to changes in the market. As change and evolution is constant, travel trade needs software platforms that help them adapt to changing requirements of selling the "new norm" type of holidays to make planning trips in a simple way, being in constant control of each part of the process. The system's intuitive interface makes it simple to incorporate these new trends, and it allows it to automatically adjust to changing situations, and requirements of travelers.
Accessibility, customer profiling, an automated tour itinerary builder, and a pricing manager are just some the features that moonstride has to offer to make these travelers who are looking for new vacation options happier. Request a free trial today to learn how moonstride can assist you in adapting to this new era in the tourism sector.